Lead your teams with engineering metrics
Improve visibility into engineering performance, build trust with the business, and empower your teams for success.
Request a demo
Product tour
Understand how your teams are doing
Leverage software engineering metrics to operate efficiently, deliver more predictably, improve communication and collaboration, and support healthy, empowered teams.
"I don't want to ever go to another role where I don't have this level of visibility."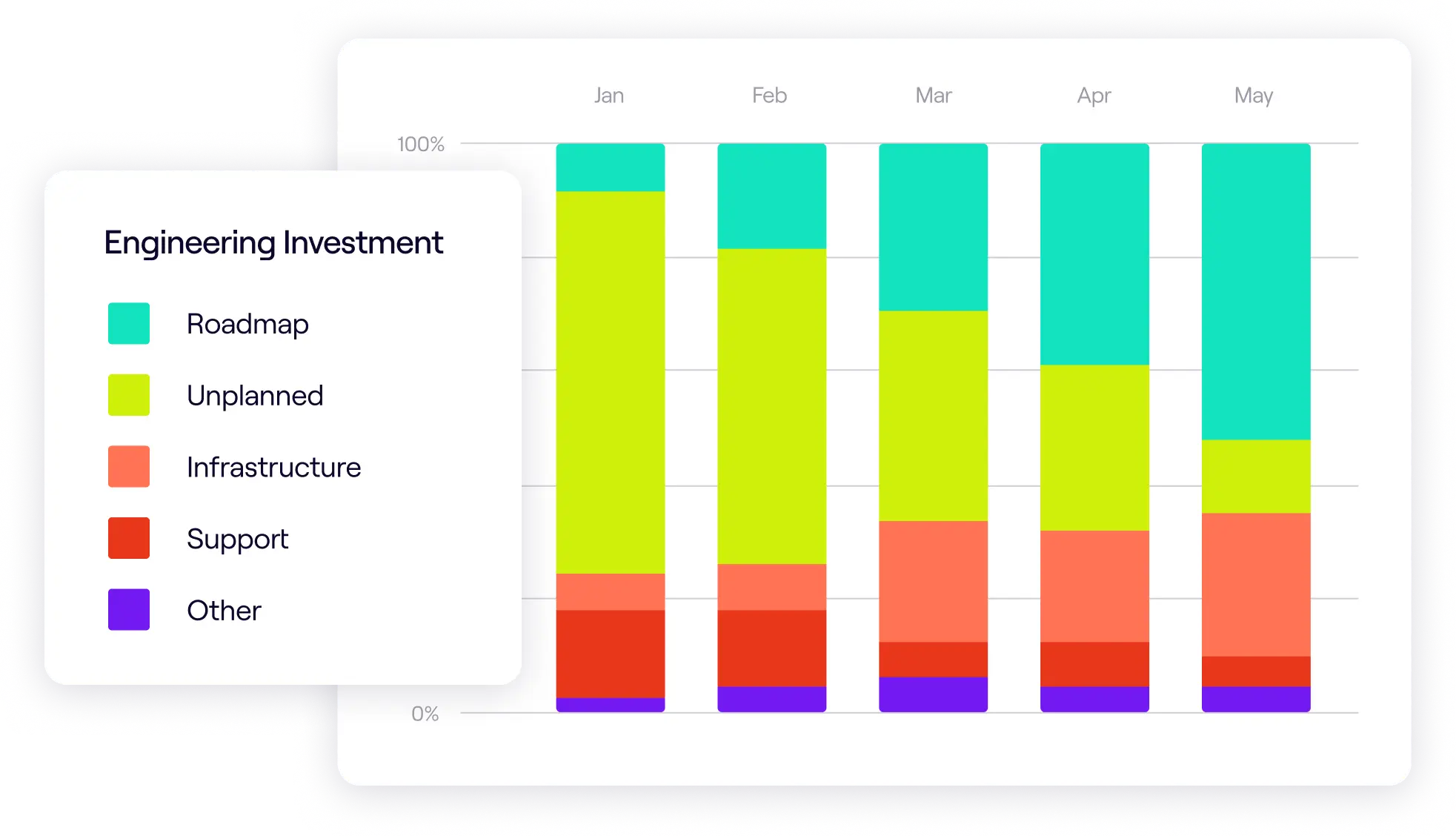 Strengthen engineering visibility and business alignment
Get insight into your engineering investments and software development life cycle to understand what's working and where there are opportunities for improvement. Communicate that clearly with business stakeholders and build executive trust.
Build software efficiently
Continuously improve your engineering operations and remove bottlenecks to deliver software faster, more reliably, and more efficiently.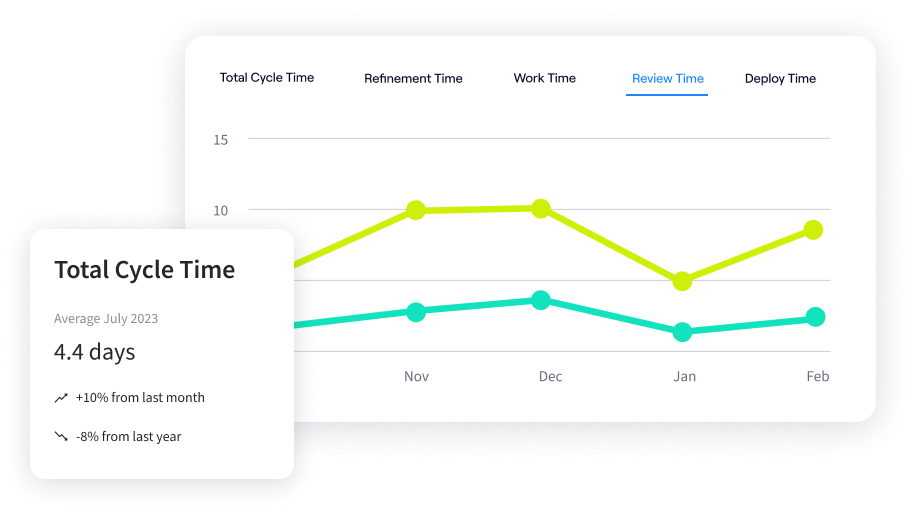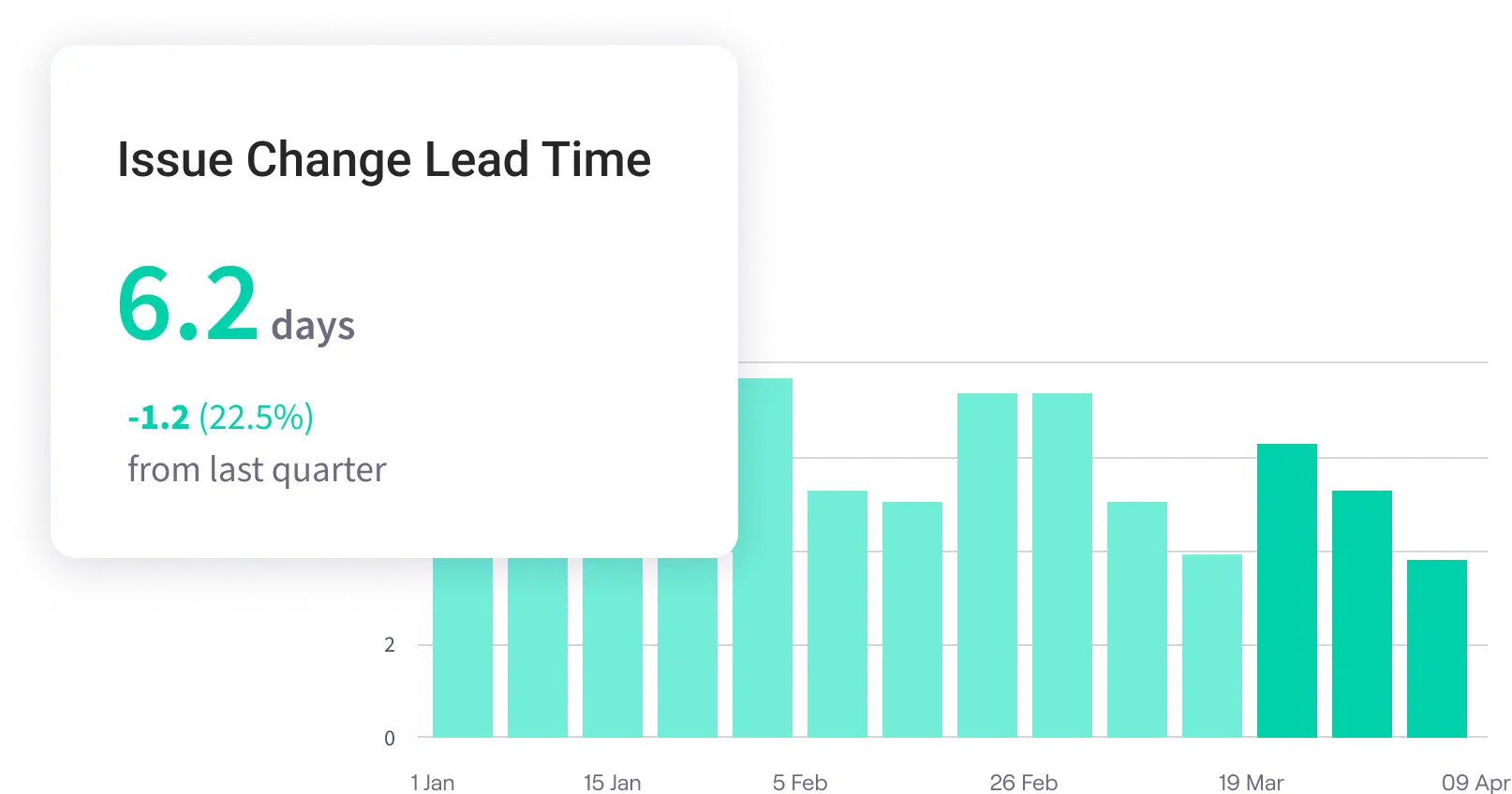 Accelerate delivery with DORA metrics
Track your DORA metrics or customize your own DevOps metrics to hone your DevOps practices and build an elite performing team.
Empower and support your teams
Take a data-driven approach to improving team health. Provide unbiased feedback, celebrate engineering impact, and deliver more targeted coaching.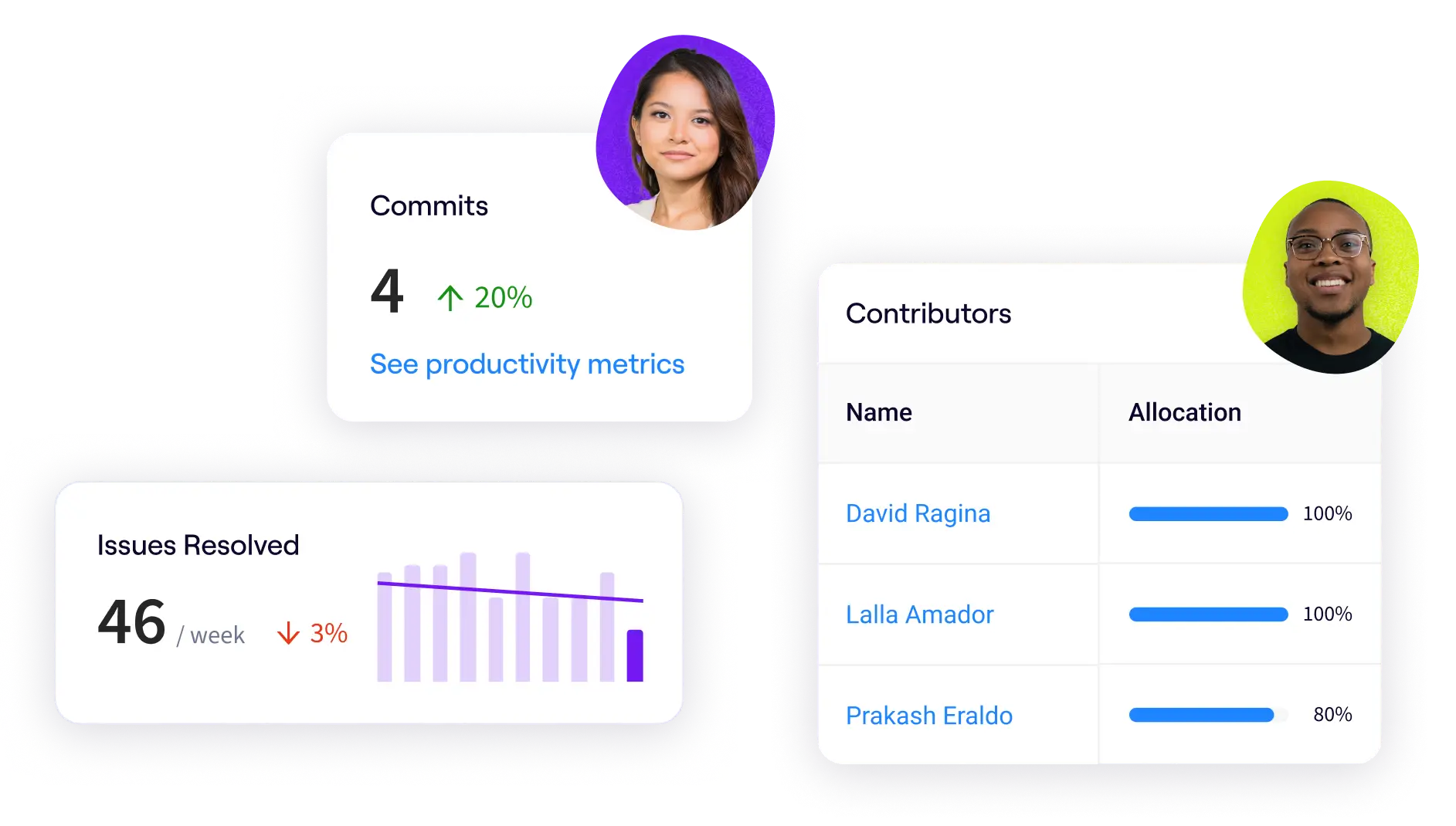 Dive Deeper with Jellyfish Content