A holistic approach to understanding the developer experience
Make meaningful improvements in how teams develop and ship code. Establish a foundation of trust, mutual understanding, and empathy throughout your engineering organization.
Request a demo
Product tour
Match perception with reality
Uncover the most challenging aspects of your engineering teams' work with survey sentiment analysis alongside metrics. Implement process, tool, and team improvements for more impactful teams. Jellyfish DevEx is currently in Alpha.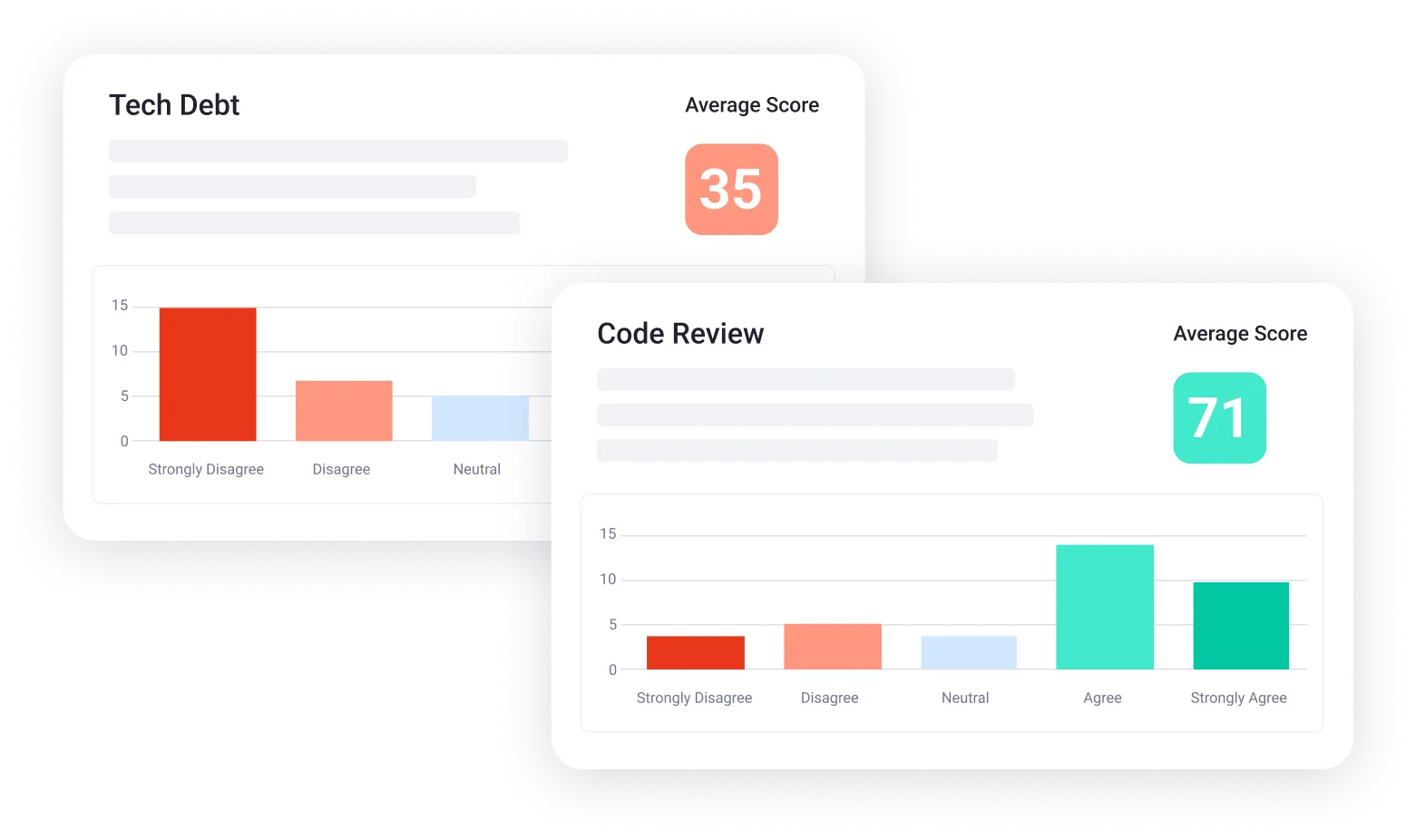 Accelerate innovation and unblock your teams
Identify and track trends on key areas of engineering engagement and performance evaluation of processes, tools, and teams across the organization.
Give your developers a voice
Garner sentiment in an unobtrusive manner to the developer's workflow while democratizing feedback for every member of your engineering team.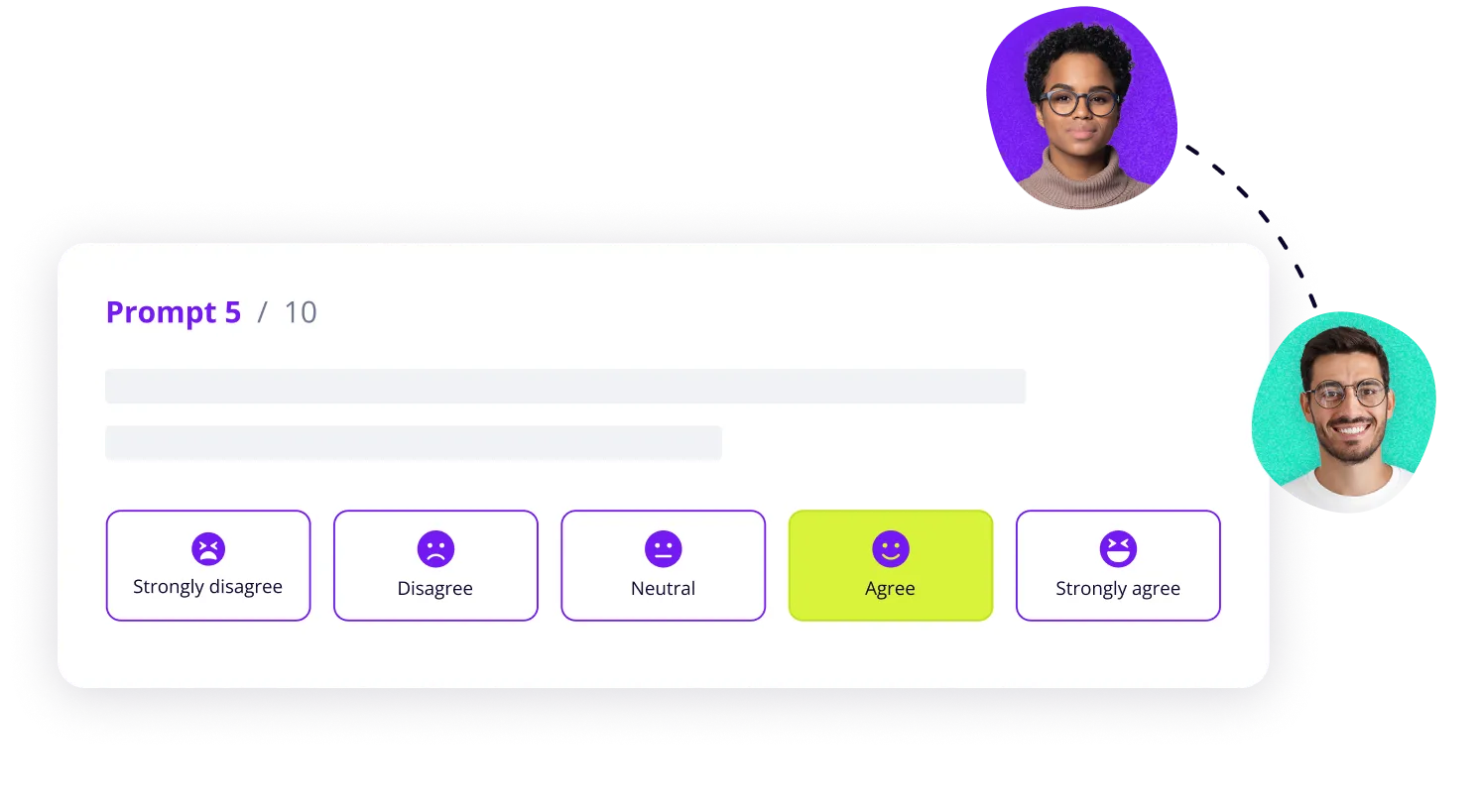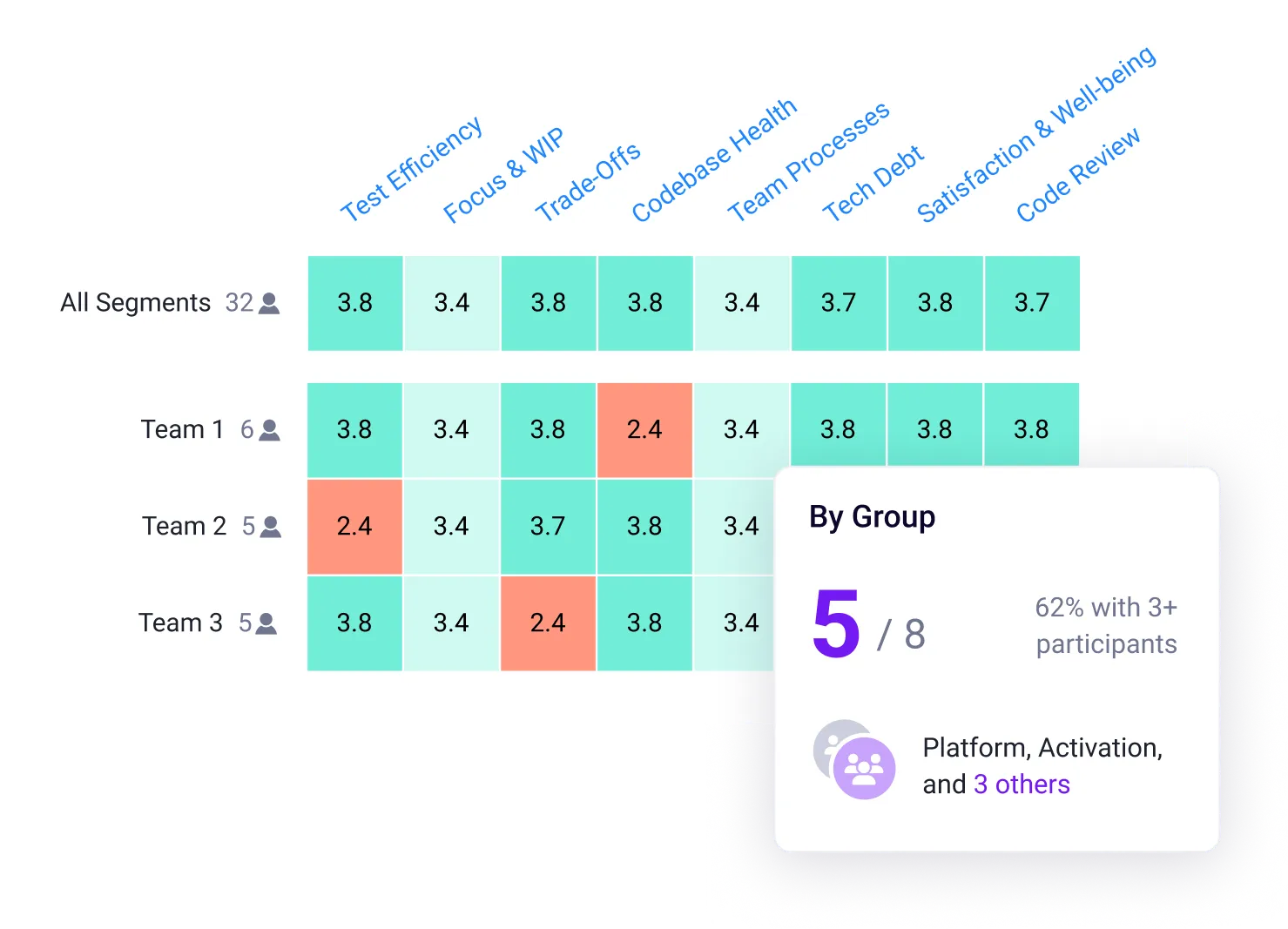 Uncover hidden insights and inefficiencies
Leverage custom segments to identify blockers that are not identifiable through objective data analysis alone.
Complement quantitative insights from your EMP
Leverage analysis from the core Jellyfish quantitative data in addition to survey data to provide a comprehensive perspective of effort, blockers, and areas of opportunity for the team.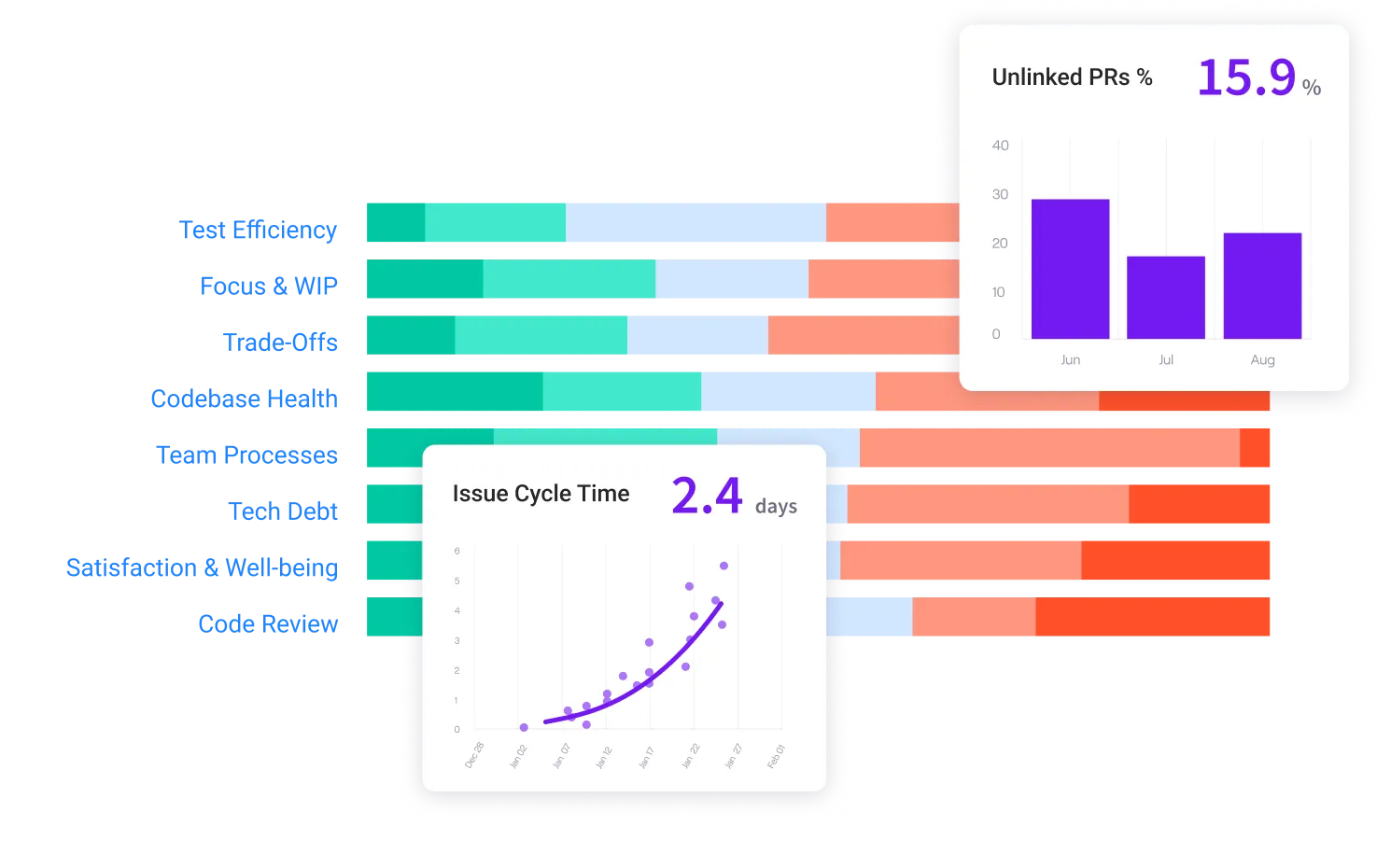 Dive Deeper with Jellyfish Content