Platform integrations
Connect to the tools in your tech stack for a comprehensive view of your software delivery life cycle, investments, team health, and impact.
Integrate with the tools your teams already use
Our platform integrates with the most popular developer tools and business systems on the market, and we're continuously working on more.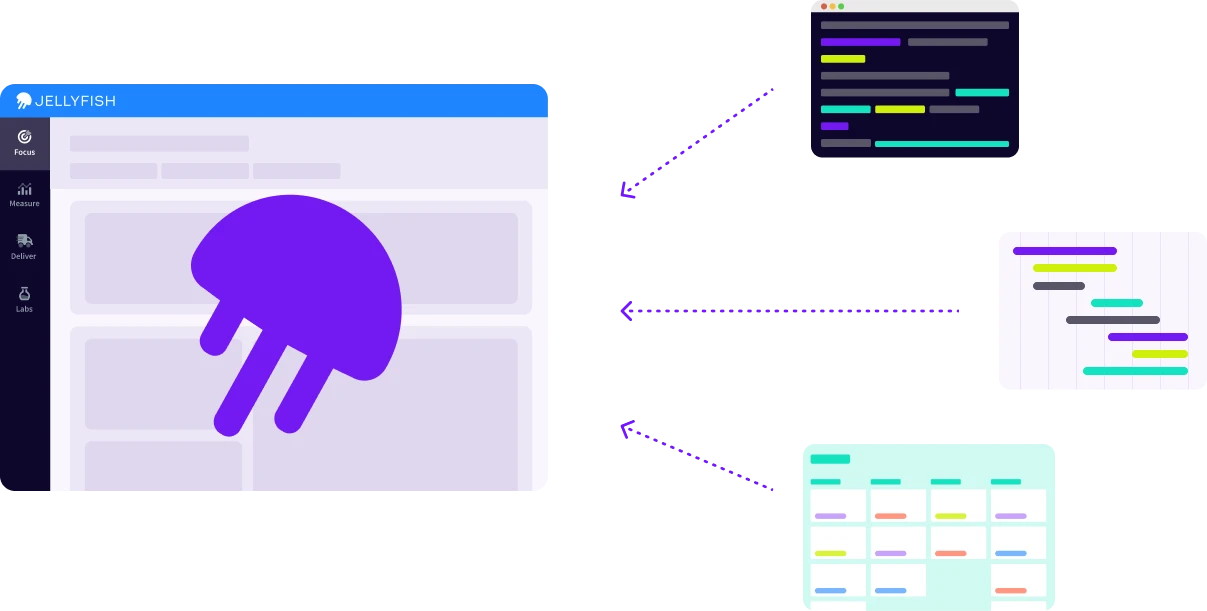 Keep your workflows intact
Our platform extracts rich data signals from engineering work without any need to disrupt workflows, clean up data, or connect to clunky BI tools. Jellyfish integrates with your source code management, issue tracking, CI/CD, incident management, roadmapping tools, and more.
Discover Software Engineering Intelligence
The patented Jellyfish work model algorithmically analyzes engineering signals and contextual business information to assemble a comprehensive picture of the work engineering teams are doing, how they operate, and how healthy they are.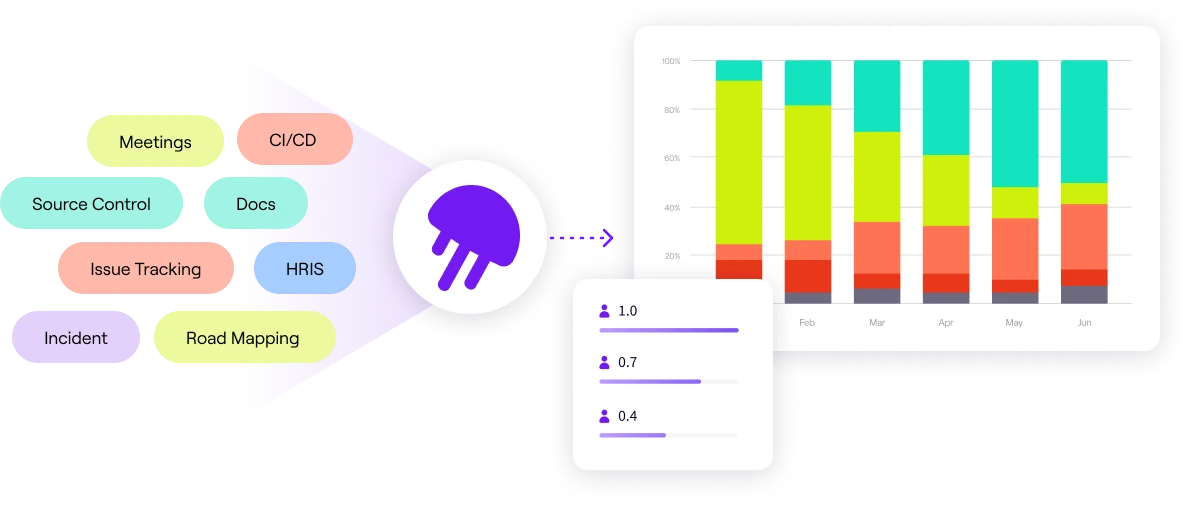 Always secure and compliant
Jellyfish takes every step to ensure customer data remains secure and confidential. Learn more about our security and compliance practices.
Learn about security and compliance
Data-driven engineering teams love Jellyfish