Unlock your software development life cycle
Deliver value faster by identifying bottlenecks in the life cycle of your engineering work.
Request a demo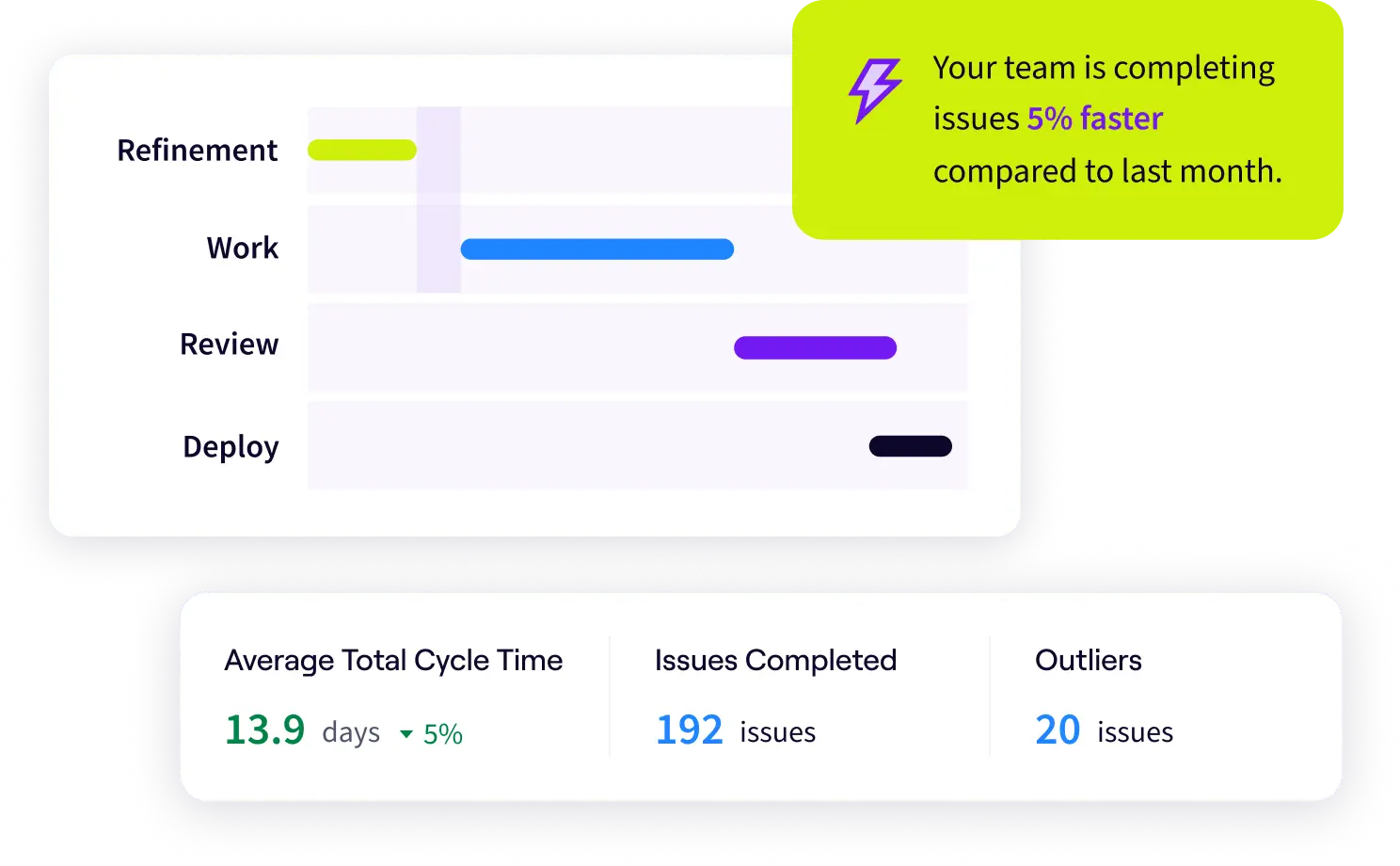 Product tour
Unblock your teams with Life Cycle Explorer
Analyze your operational processes and trends at the issue level with a granular understanding of how your engineering teams progress though the life cycle of their work. Recognize bottlenecks and adapt your workflow processes to more effectively deliver value to customers.
"Cycle Time has been a critical metric for improvement across our engineering organization. With Life Cycle Explorer we have a new level of control over our Development Life Cycle, empowering our teams to break down and optimize each stage of the delivery process."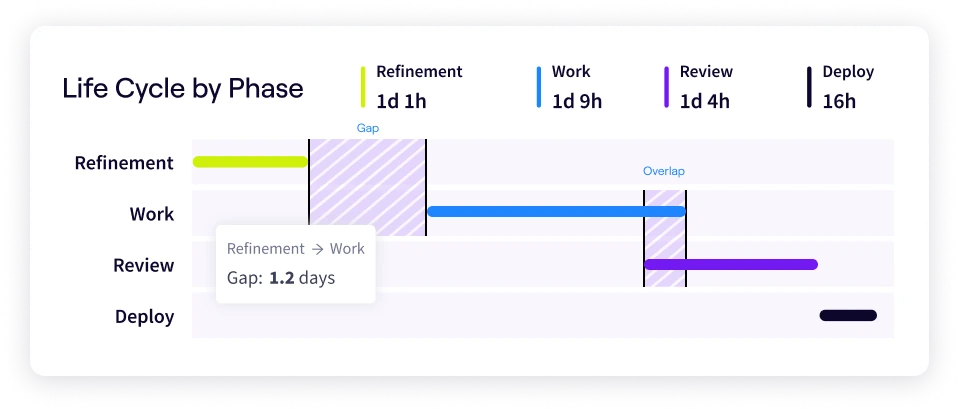 Remove bottlenecks
Highlight gaps or delays in your development where issues sit idle and take action to reduce them; understand where overlaps occur and minimize their impact.
Improve process & planning
Drill into the individual issues and outliers to learn how they veered off track. Use these learnings to improve planning and mitigate future risk.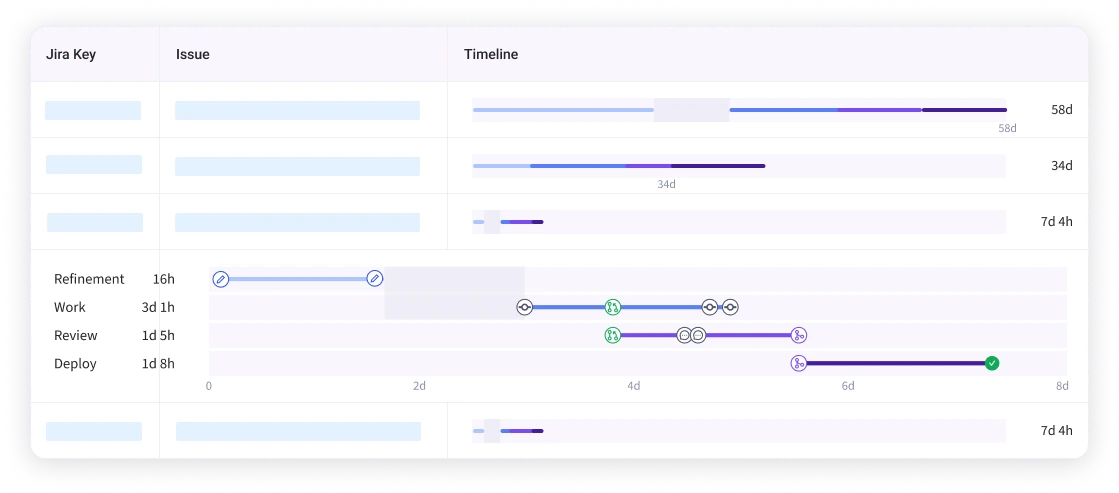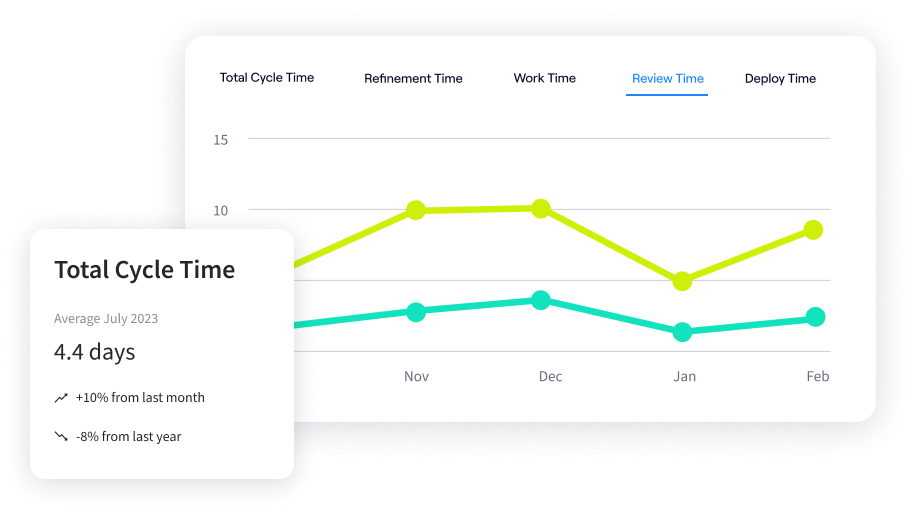 Deliver value faster
Visualize trends at each stage of development; analyze and improve process, workflow and tooling to steer your team to success and deliver customer value faster.
Dive deeper with Jellyfish content