Careers
Grow with Jellyfish
Collaboration, passion and hard work. It's who we are and how we operate. We want you to be proud of where you work and what you do. Join us, and let's build this together.

Apply now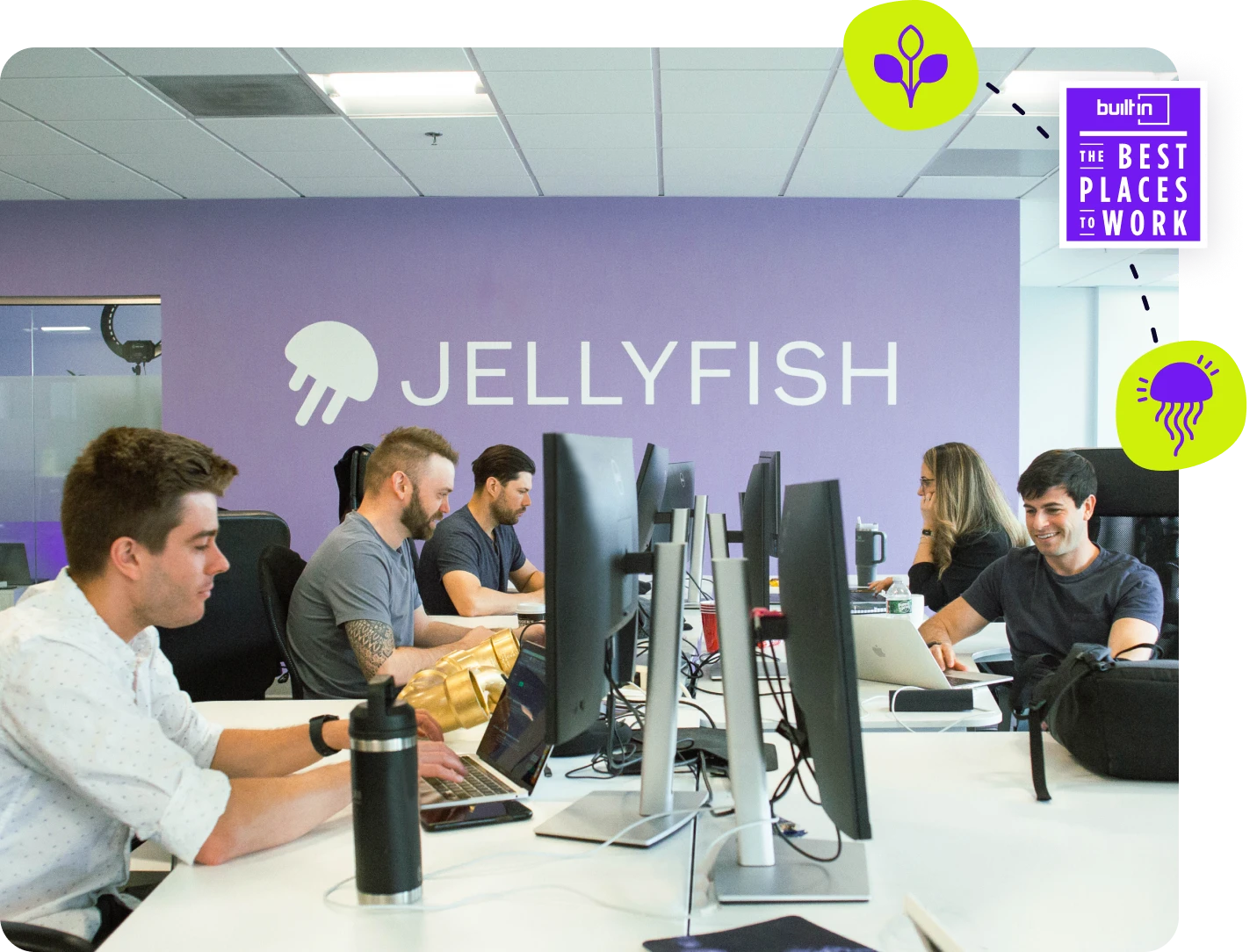 Open Positions
Sales
Account Executive
Boston, MA or Remote
Sales Engineering
Sales Engineer
Boston, MA or Remote
Employee Spotlights
Meet our Jellyfish Bloom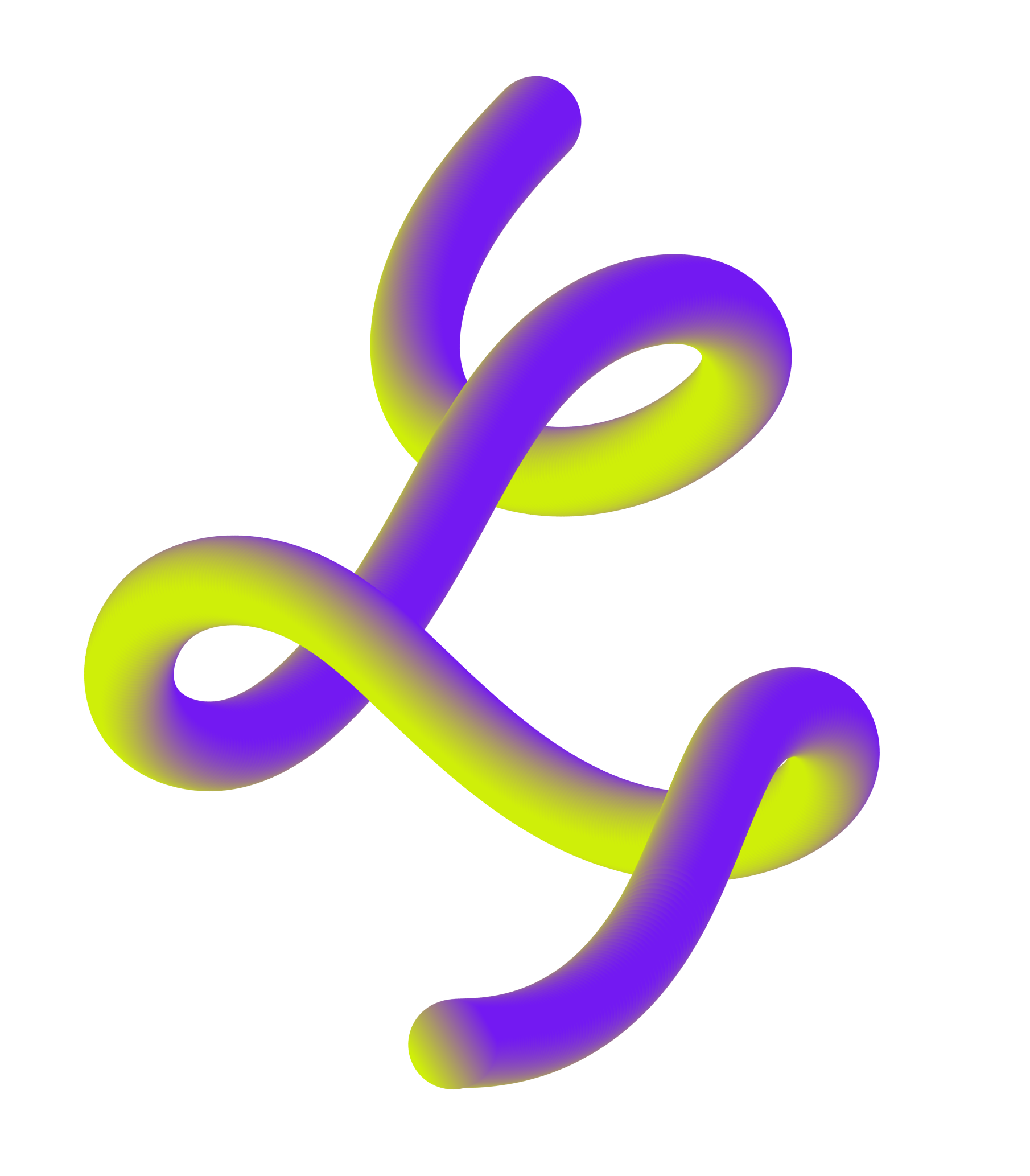 Jellyfish Values
We believe in building a culture where everyone contributes to creating an awesome place to work. Our values shape how we show up at work, and how we manage hypergrowth.
Swim against the current
Be innovative and differentiate.
Jet fast, but don't wreck
Activate quickly, align and build for efficiency.
Glow brightly
Learn, teach, and share.
Surf to morph
See ahead, evolve, and act in the right moment.
Bloom together
Build culture, team cohesion, and connection.
Diversity, equity, inclusion, and belonging at Jellyfish
We're dedicated to embedding diversity, equity, inclusion, and belonging (DEI&B) into every aspect of our company. We believe in creating an environment where everyone is respected, treated equally, and celebrated for who they are, regardless of their backgrounds or identities. We're excited about our ongoing work to foster a more fair and equitable workplace for our team members.
Benefits
We care for our people.
Creating a remarkable employee experience involves more than just offering great benefits & perks. Let's face it, they do matter. This is why we're dedicated to building a company where our employees, their families, and passions can thrive.
Hybrid Work Environment
While we have an office in Boston, MA, we enjoy a hybrid work environment. We don't have a company-wide policy on the days required to be in the office. We have many fully remote employees around the US and in Boston. What's important is getting the work done and learning from each other, over where you're located.
Outings and Events
We're all about building solid relationships, and we love to have fun while we're at it! Whether trying out new restaurants together, catching a Red Sox game, or taking a cooking class, our team outings are a great way to bond with your colleagues.
Time Off
Time away from work is essential for everyone, which is why we offer Flexible Time Off so you can take the time when you need it. We also have 13 company holidays and encourage everyone to take time off for religious or cultural holidays that aren't in our schedule.
401(k) and Financial Wellbeing
We offer both Traditional and ROTH 401(k) retirement savings plans. We also have periodic financial education webinars and opportunities for you to meet 1-1 with a Certified Financial Planner to make sure you're on track to meet your financial goals.
Equity
On top of a competitive salary, we offer stock options so you can be a part of Jellyfish's future success. We want you to have a stake in what we're creating here!
Health Benefits
We believe in caring for our employees and their families, so we offer a competitive benefits package that includes top-notch medical, dental, and vision coverage. You can rest assured that you and your loved ones are covered with our comprehensive plan.
Parental Leave
Bringing a new family member home is an exciting time, and we want you to be fully present for it. We offer paid parental leave to help you care for your loved ones during this special time. Parents also support one another in our dedicated #parents Slack channel.
Commuter Benefits
If you choose to go into our Boston office regularly, you can pay for your commute to and from work using pre-tax dollars with our commuter benefits program or pre-tax dollars to pay for parking near the office or at a Commuter Rail stop.
Pet Insurance
Pets are just as much a part of your family so we offer discounted pet insurance to our employees through Wishbone.
Employee Resource Blooms
Belonging is an important part of doing your best work. These ERBs provide support and community for employees: Out at Jellyfish, Jellyfish of Color, and Women of Jellyfish.