Align engineering investment with business needs
Measure the investment of software development efforts, and make sure that engineering outputs at every level are aligned with strong business outcomes.
Request a demo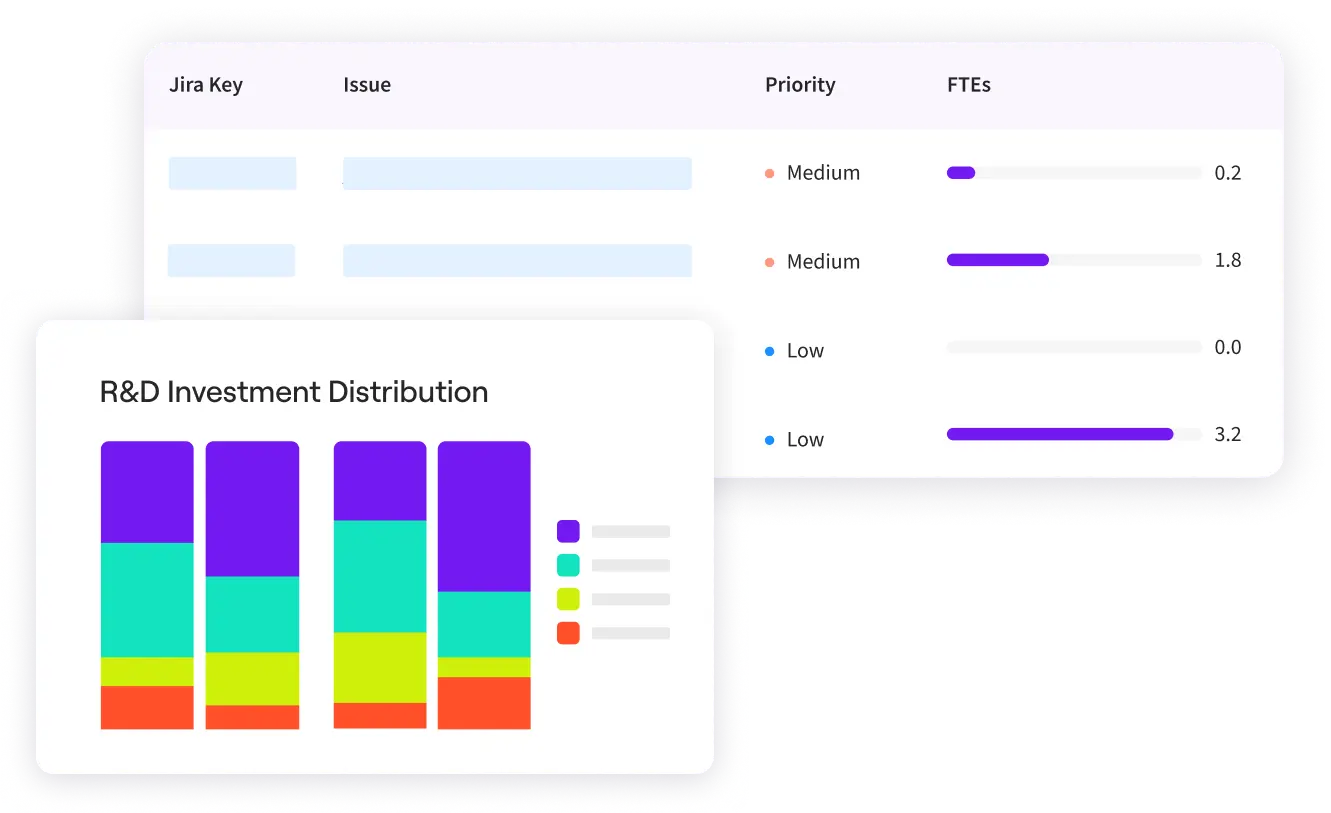 Product tour
Focus on what matters
Ensure the engineering organization is investing in what matters most to the business. Communicate that clearly with senior stakeholders both within and outside of the engineering organization to drive better product direction, business strategy, and the organizational decisions that follow.
"Jellyfish has been instrumental in understanding our investment distribution and allocating team members to products. We've seen an immediate impact with alignment. We've improved Speed, Processes, Productivity, and Collaboration."
Modern teams know: engineering outcomes are business outcomes
Allocate engineering resources strategically
Understand how your teams are allocating their time and headcount to ensure it aligns with the priority initiatives, product decisions, or needs of the business.
Strengthen executive trust and planning
Improve your understanding of engineering performance, impact, and investment to streamline executive communication, influence, strategic planning, and Board reporting.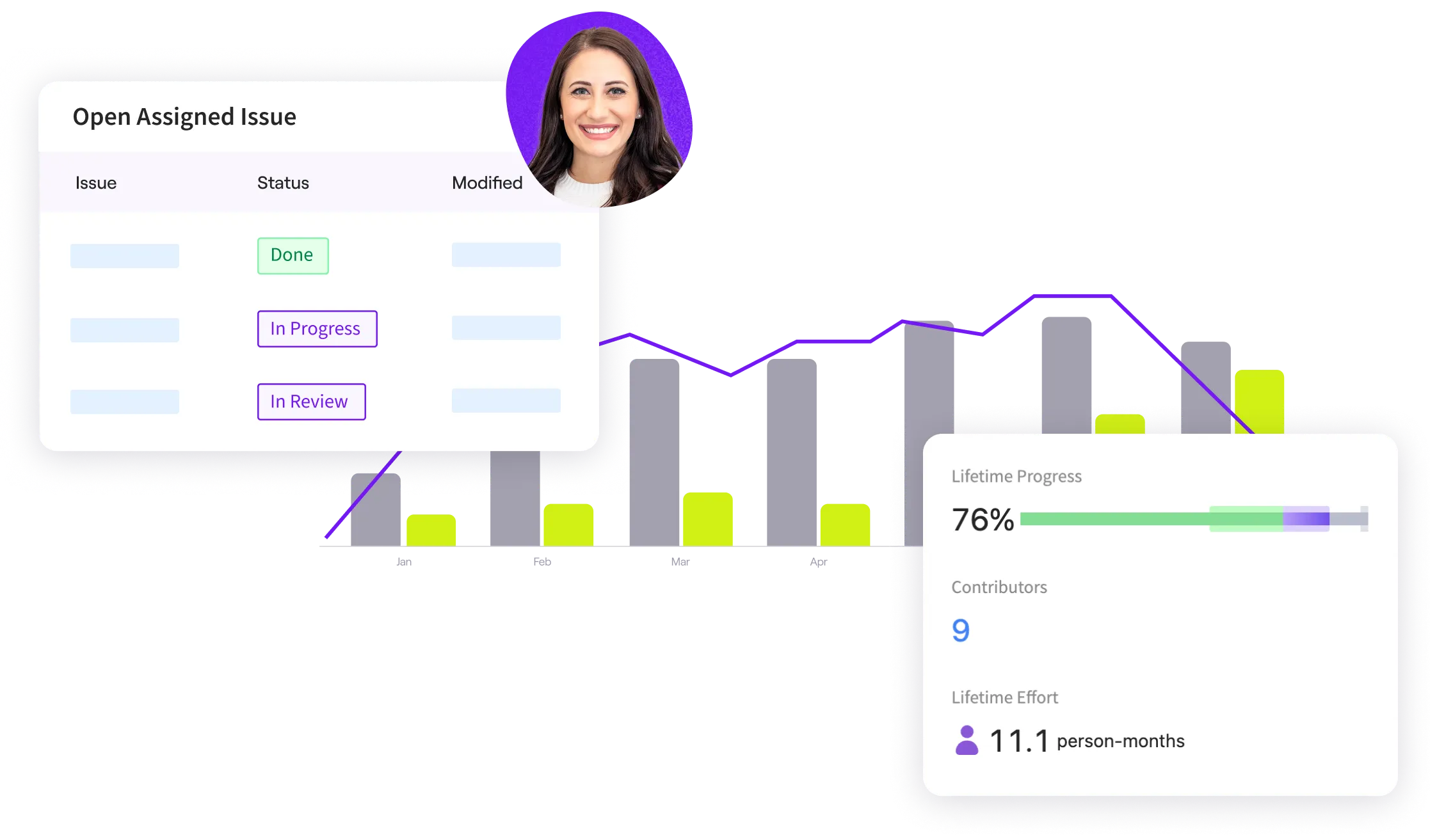 Drive product strategy with engineering realities
Optimize the financial impact of product decisions by understanding how much product development really costs. Inform trade offs in where engineering investments should be made or advocate for more resources using data.
Dive deeper with Jellyfish content