Resources
FEATURED
Empathy-First Engineering Leadership: Promoting a Culture of Well-Being and Satisfaction
Join us to hear two Jellyfish engineering leaders talk about their experiences with promoting a culture of well-being and satisfaction within their...
The State of Engineering Management 2022
Read about the insights, trends, and best practices defining the state of engineering management in 2022.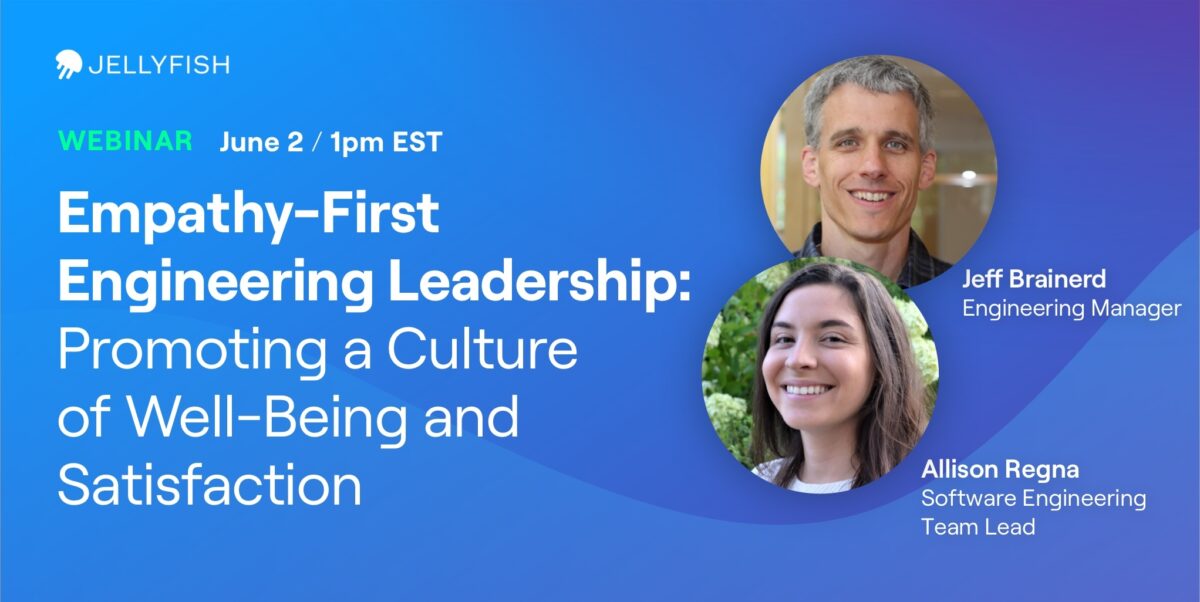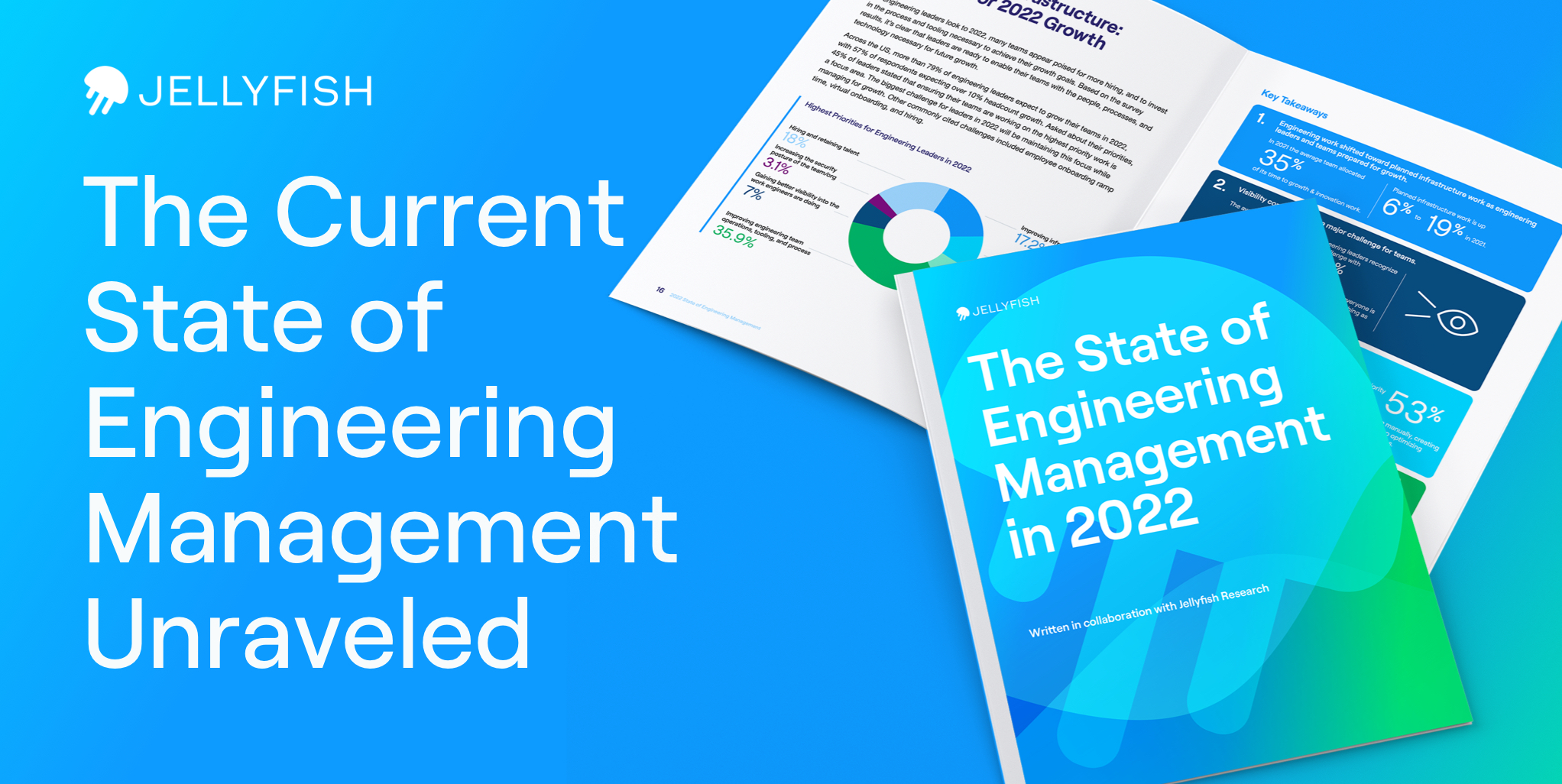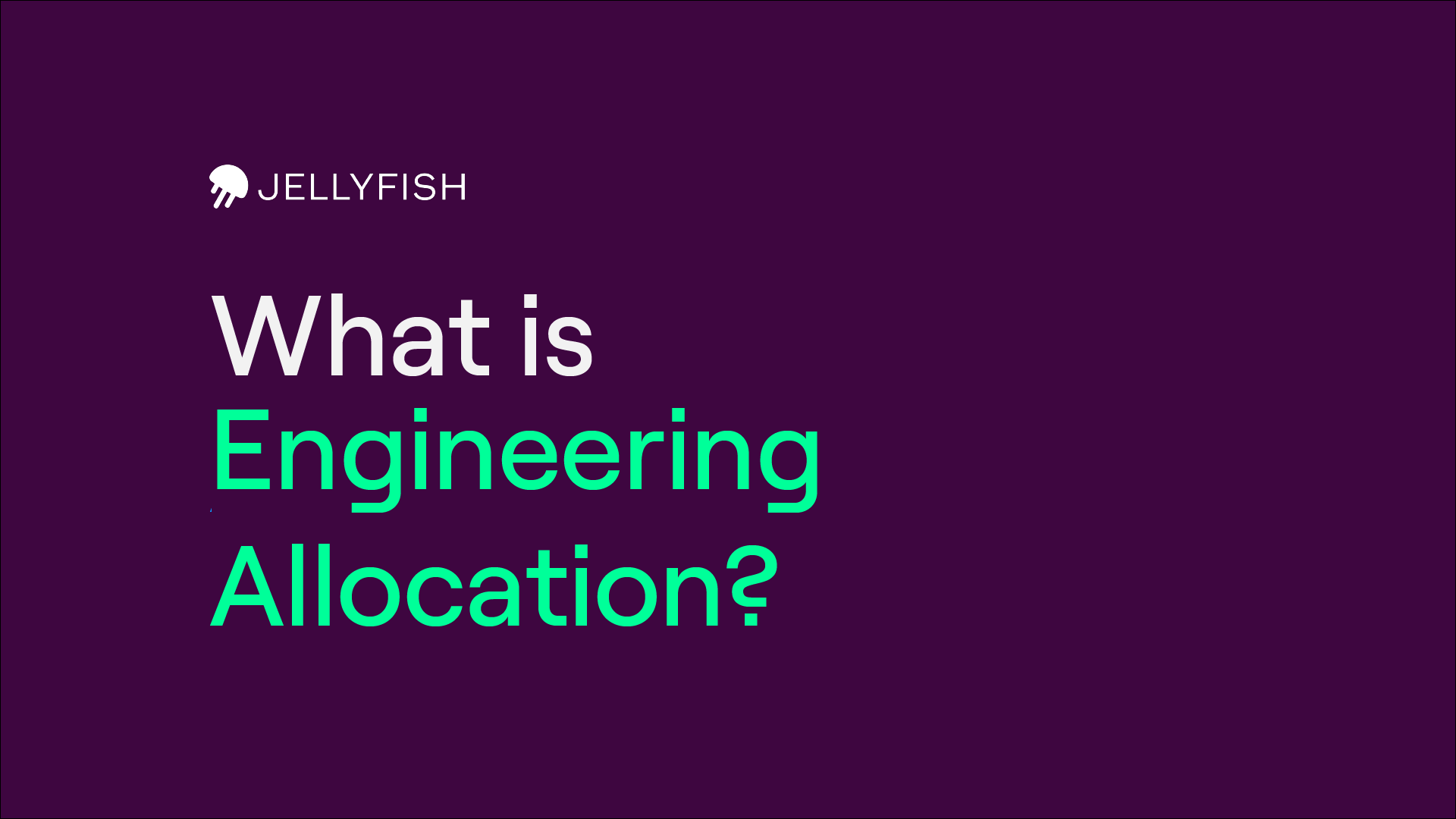 Infographic
Enterprise Software/SaaS Industry Benchmarks
What does "good" look like for elite software engineering teams in the Enterprise Software/Saas Space? We created an infographic using data from...
View Now