Visualize engineering effort with Jellyfish Allocations
Leverage data from across your software delivery tech stack to get the most accurate and comprehensive understanding of where your engineering teams are investing their efforts.
Request a demo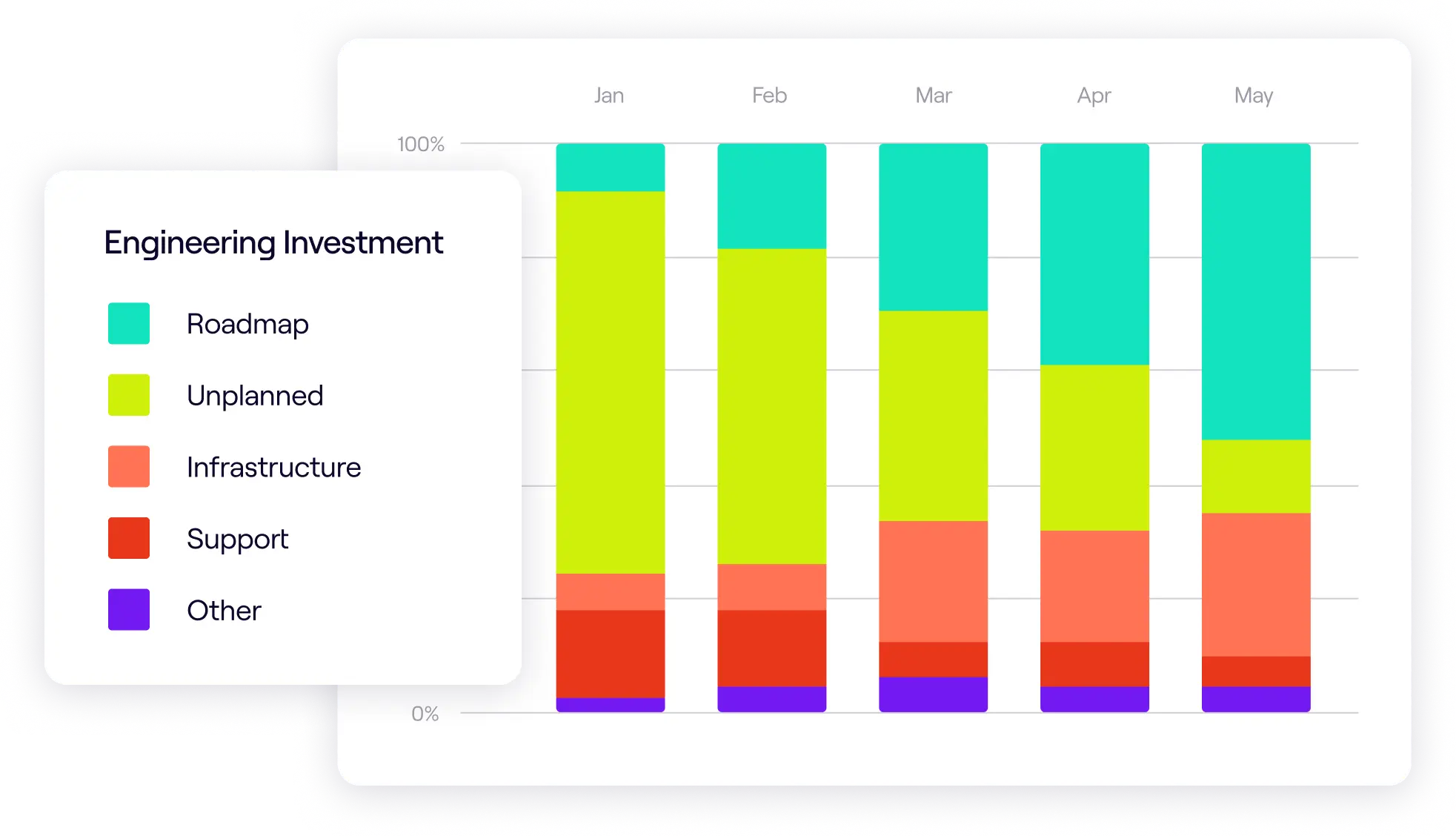 Product tour
See Allocations in action
Measure the investment of software development efforts to ensure engineering work aligns with business needs. Track, compare, and filter the team's Allocations data to aggregate the insights you need.
"What I love about Jellyfish is that it automatically does this for me [shows how much we're investing in innovation] with the Allocation Framework. This provides a great way to view these metrics at the team level that I haven't seen in other tools."
Quantify alignment to strategic priorities
Get a clear picture of how development work is distributed across work categories, product lines, initiatives, deliverables, and more. Use Allocations to inform decisions on engineering investments.
Standardize work effort measurement
Compare effort in an apples-to-apples way across teams, regions, and business units, and benchmark against similar organizations. Stop relying on inconsistent units of measure such as counting issues or story points.
Calculate Allocations automatically
Jellyfish's patented Work Model ingests, cleans, normalizes, and scores signals from disparate engineering tools, without tedious manual inputs or interruptions to engineers' workflows.
Ensure accuracy and consistency
The Allocations work model accurately reconstructs the work performed by engineers to show a holistic view of engineering effort from the individual all the way up to the entire organization.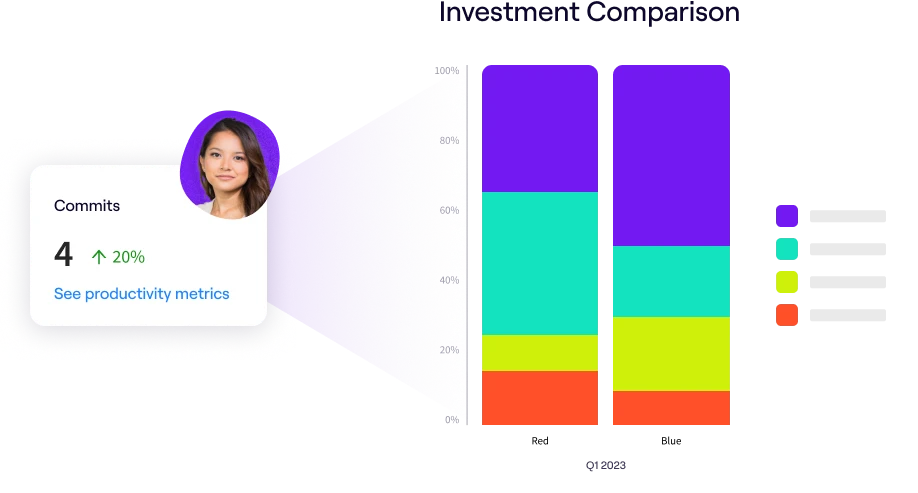 Dive deeper with Jellyfish content