Benchmark your team's metrics
Understand your software organization's performance in the context of your peers and take assumptions out of the equation.
Request a demo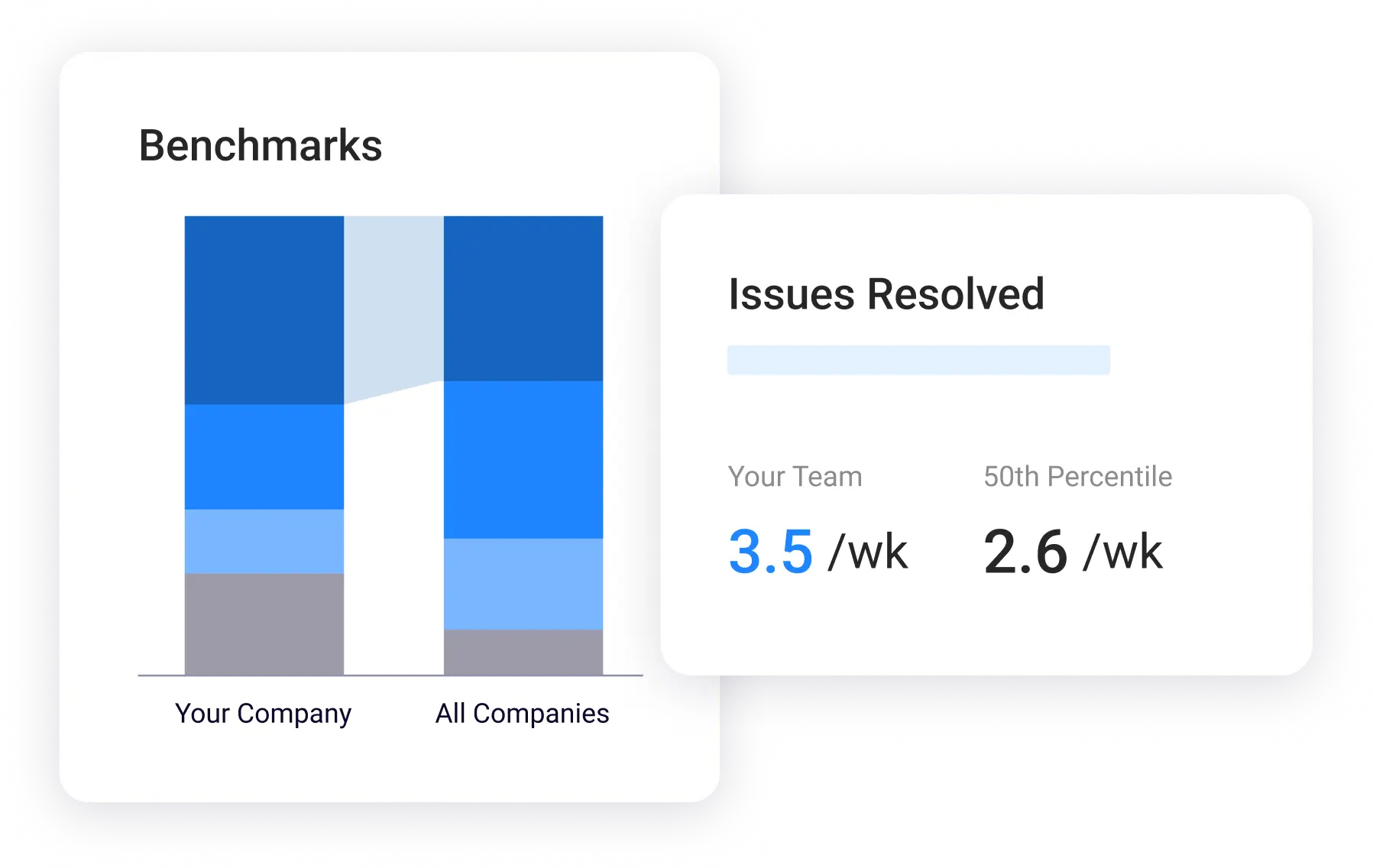 Product tour
Is your team an elite performer?
Jellyfish Benchmarks reveal how your engineering team compares against teams from across the industry; use data-driven metrics to inform your strategic decisions regarding the right tools, processes and workflows to use in order to make your engineering organization stand out from the competition.
"Jellyfish Benchmarks give us a consistent barometer to gauge our performance against teams in other industries, bringing a more game-like approach to our culture. This culture is massive from a productivity perspective, enabling us to meet marketers' needs as they orchestrate journeys with highly personalized content with highly performant teams, and Jellyfish is critical to getting us to that point."
Strengthen your strategic assumptions
Use context driven by data from across the industry that allows you to examine the efficacy of your engineering strategy and efficiency of your team's operations.
Benchmark the metrics that matter
Jellyfish Benchmarking is available for every metric that's tracked across your teams, groups or entire organization; understand how your organization compares for the metrics that matter most to your engineering function.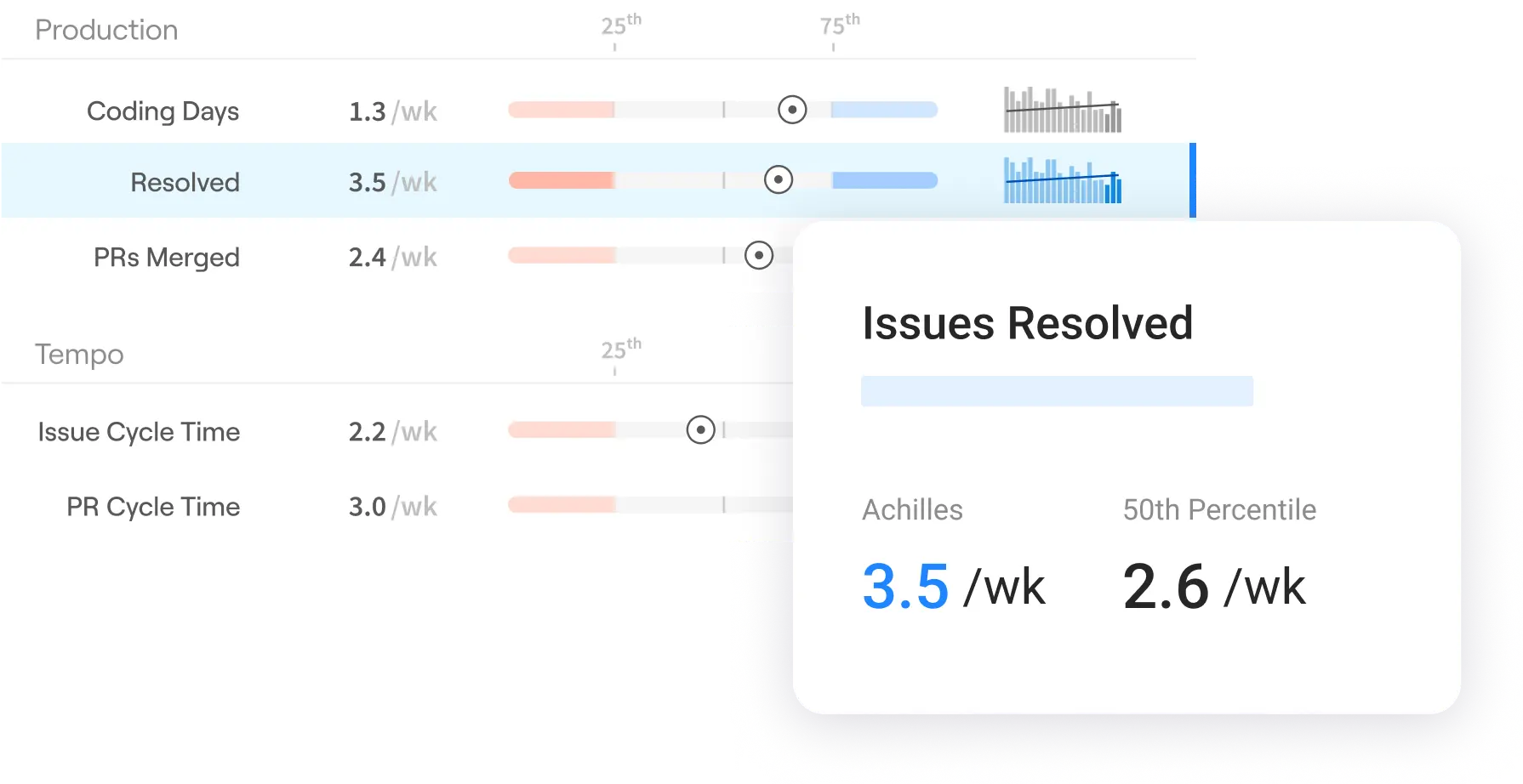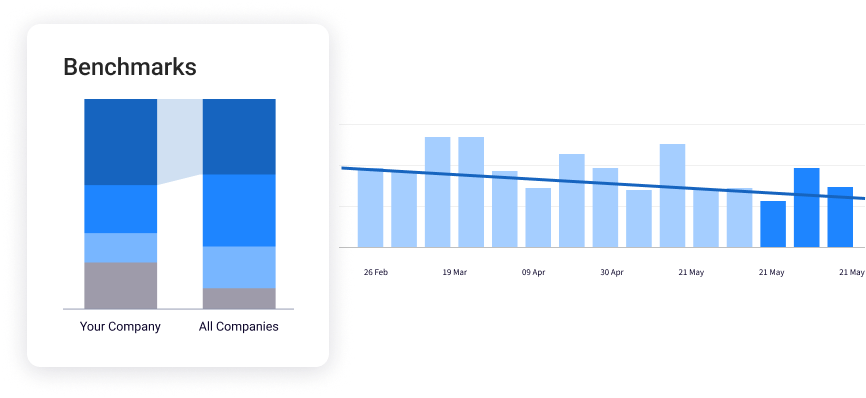 Build the highest performing teams
Jellyfish is lucky to count a large customer base that includes many industry leaders; when you use our benchmarks as a goal post, you can rest assured that you're striving towards elite engineering operations.
Dive Deeper with Jellyfish Content