Keep software delivery on track
Track the progress of your team's software deliverables. Accurately communicate timelines, weigh project trade offs, diagnose roadblocks, and ensure your teams can deliver on time.
Request a demo
Product tour
Help your teams deliver on time
Monitor and communicate software deliverable status, and be proactive to make sure teams have what they need to finish projects on schedule.
"Jellyfish allows us to track initiatives, notice trends, and shift accordingly. We can diagnose problems and spot them early on before they become emergencies."
Upgrade how you manage software delivery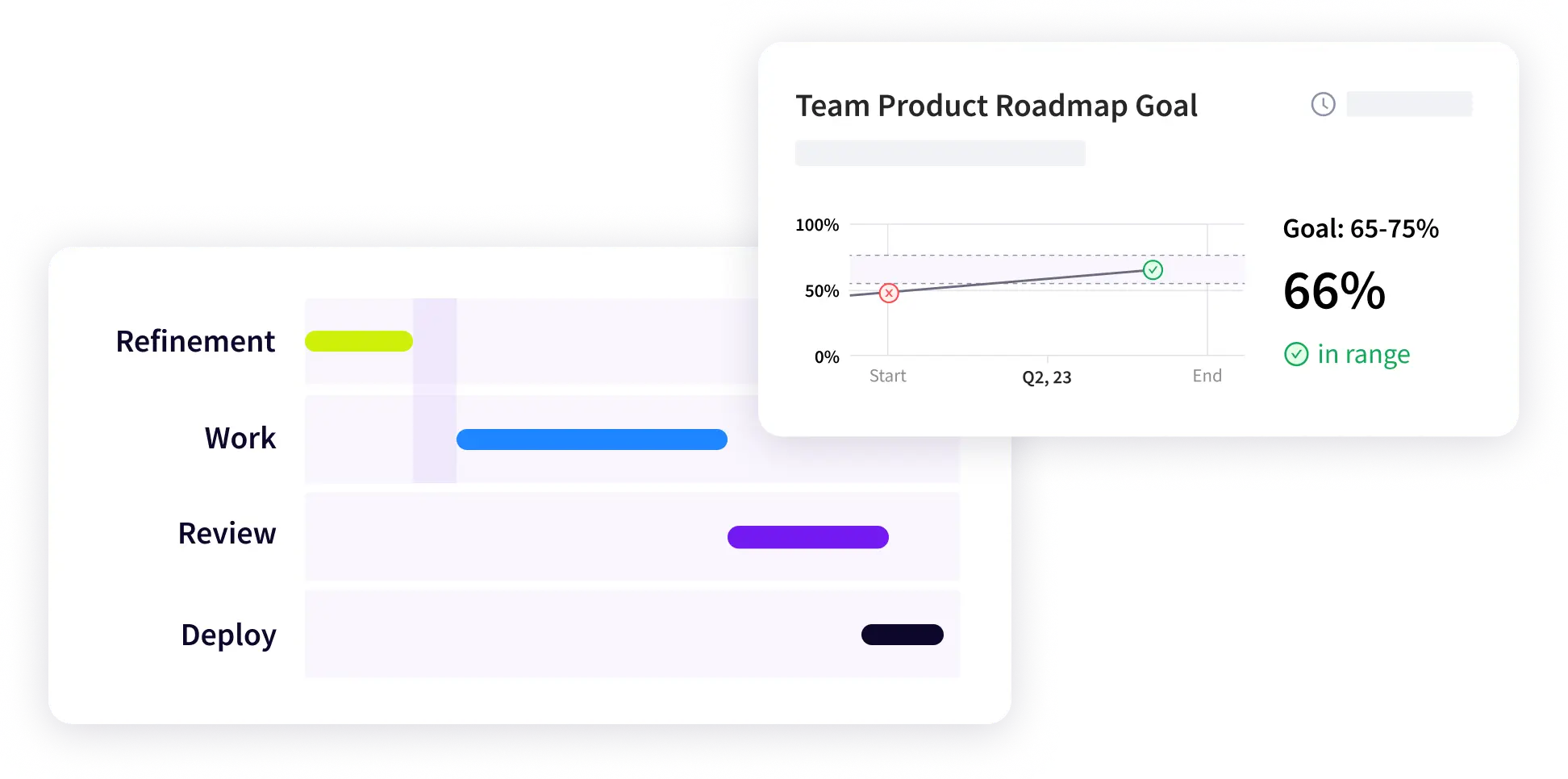 Make on-time delivery standard
Make project delivery more predictable by removing roadblocks, setting goals and alerts, and proactively managing progress.
Track and report on project status
Track the status and blockers of projects, goals, and deliverables in flight. Forecast delivery timelines accurately, and confidently communicate project status with stakeholders.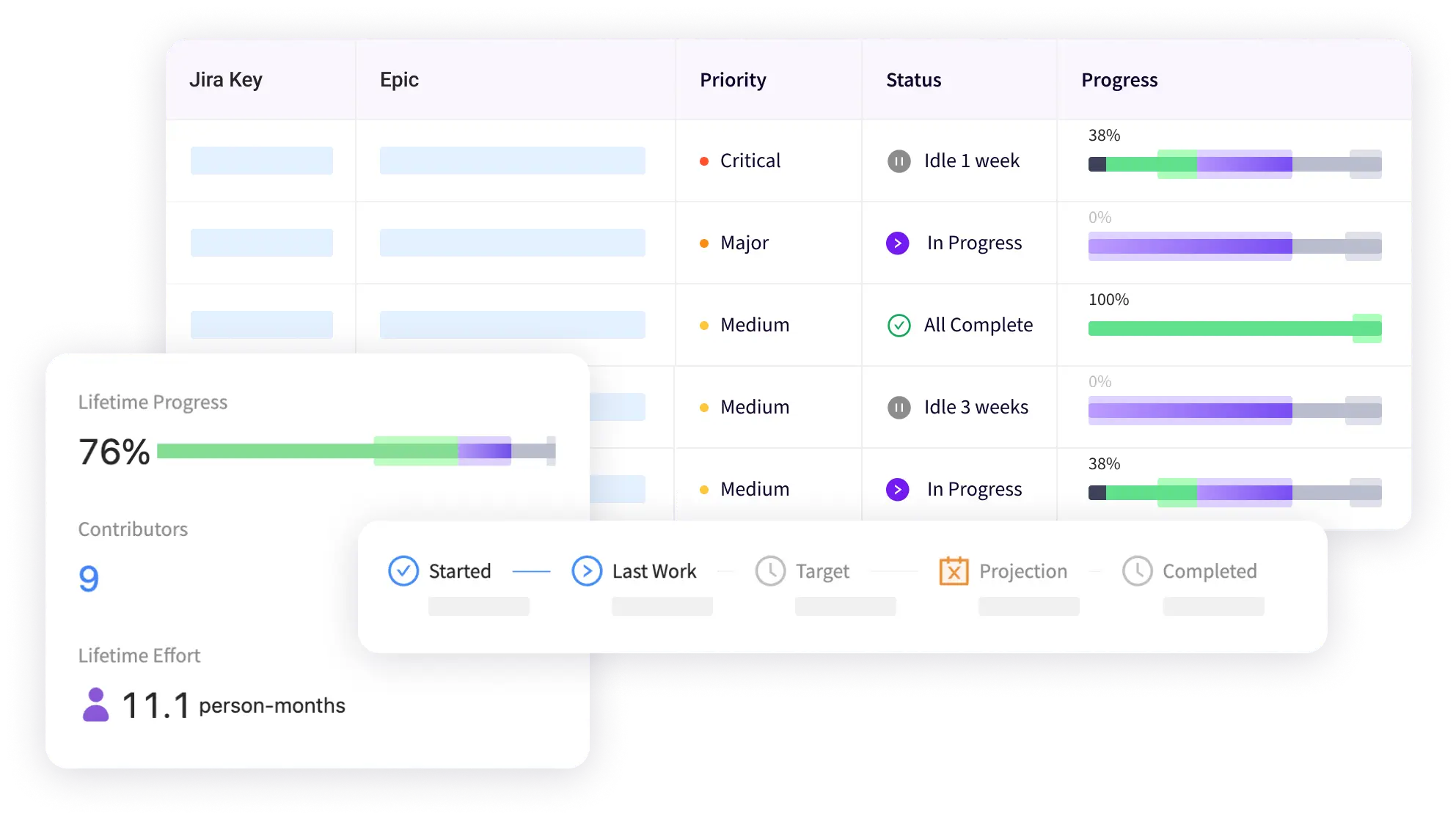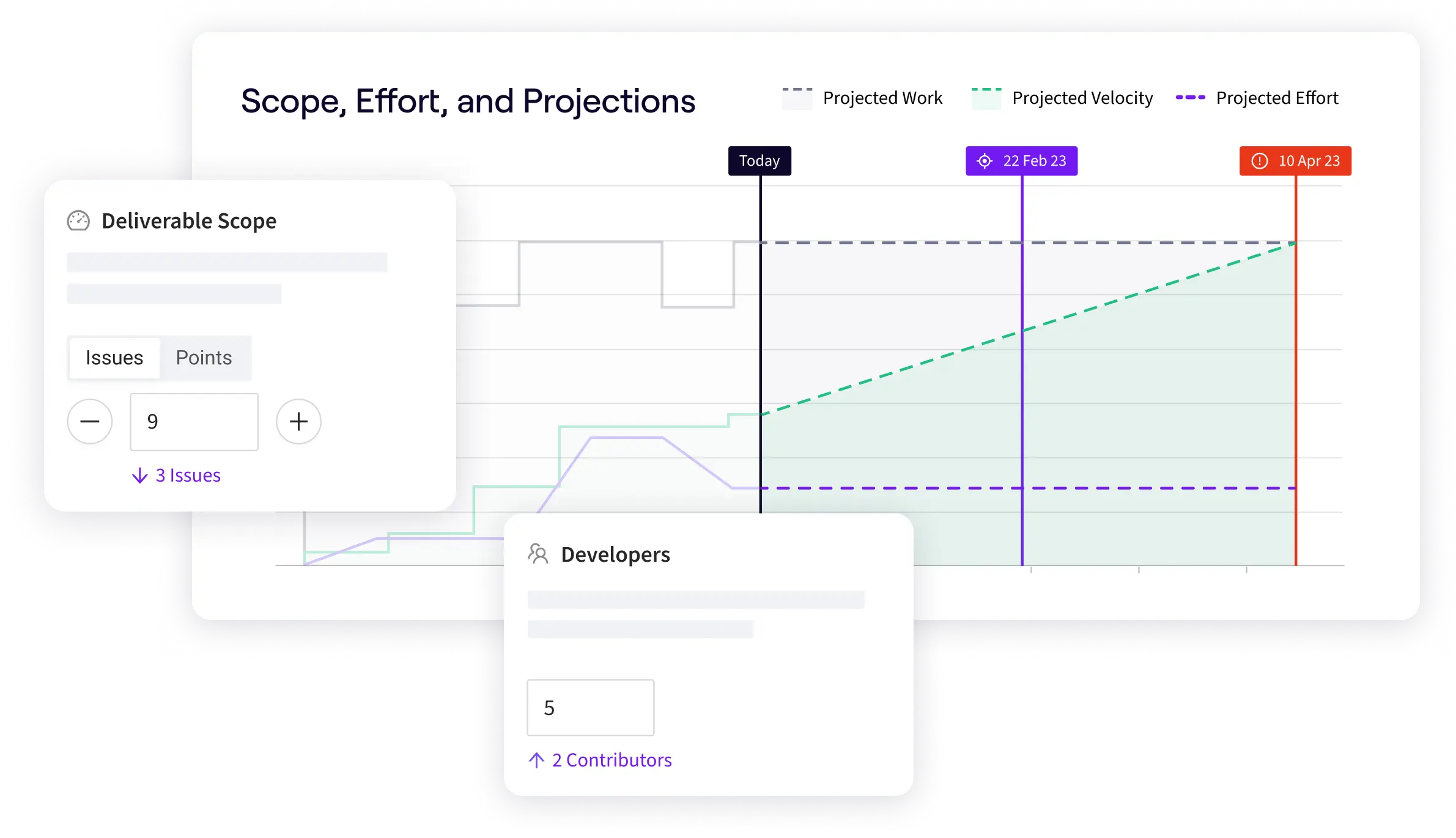 Mitigate delivery risks
Model delivery scenarios based on project resources, developer attention and delivery scope to ensure your initiatives meet delivery goals and deadlines.
Dive deeper with Jellyfish content