Save your project timelines
Analyze tradeoffs and optimize resources across deliverables to ensure the highest priority initiatives meet delivery goals and deadlines.
Request a demo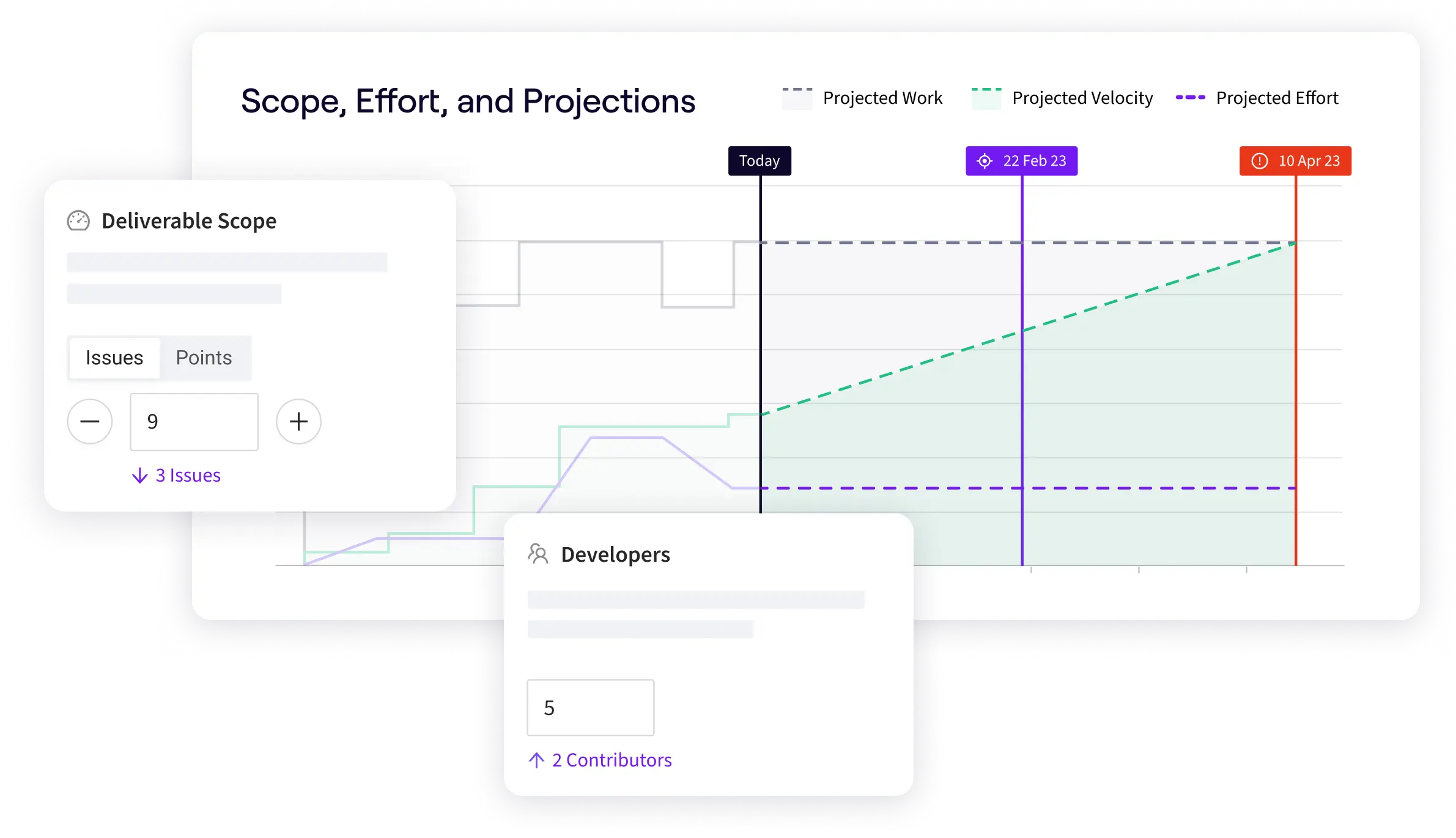 Product tour
Predict and plan delivery with Scenario Planner
Analyze the opportunity cost of moving an engineer from one deliverable to another. Use this understanding to form the basis of a business case to get more engineering resources and confidently communicate the impact of your resourcing decisions with the business in a language they understand – hours and days of engineering time – to better set expectations around delivery.
"Being able to identify if things are off track and come up with a plan of attack to get projects moving forward is crucial. Seeing how adjustments like allocating more people to a project can have significant impacts on the delivery timeline is amazing."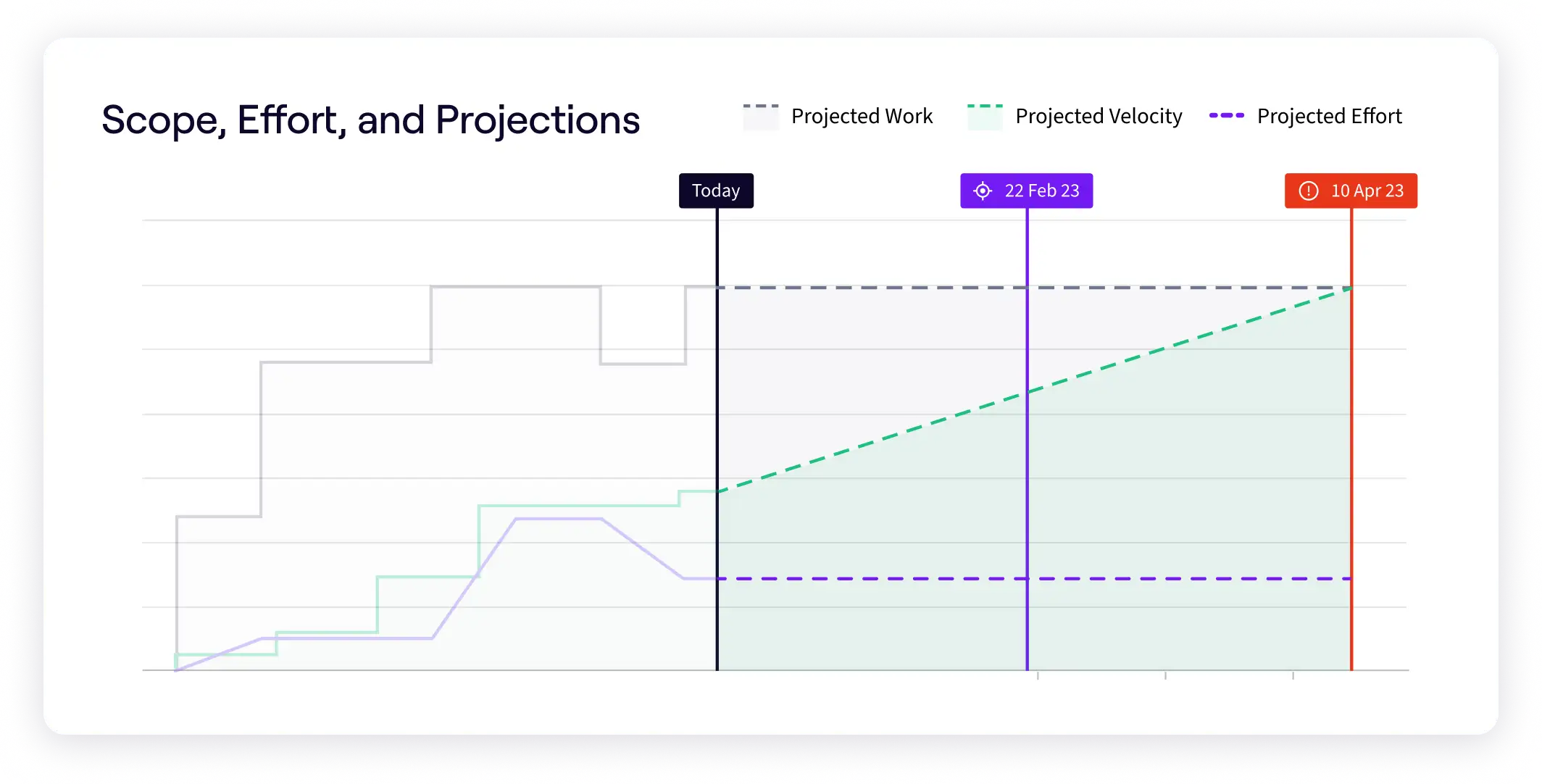 Mitigate delivery risk
Save your project timeline by understanding the risk profile involved when juggling engineering resources across deliverables.
Communicate engineering delivery trade-offs to the business
Communicate resource trade-off decisions in language that senior leadership understands – hours and days, not story points and commits.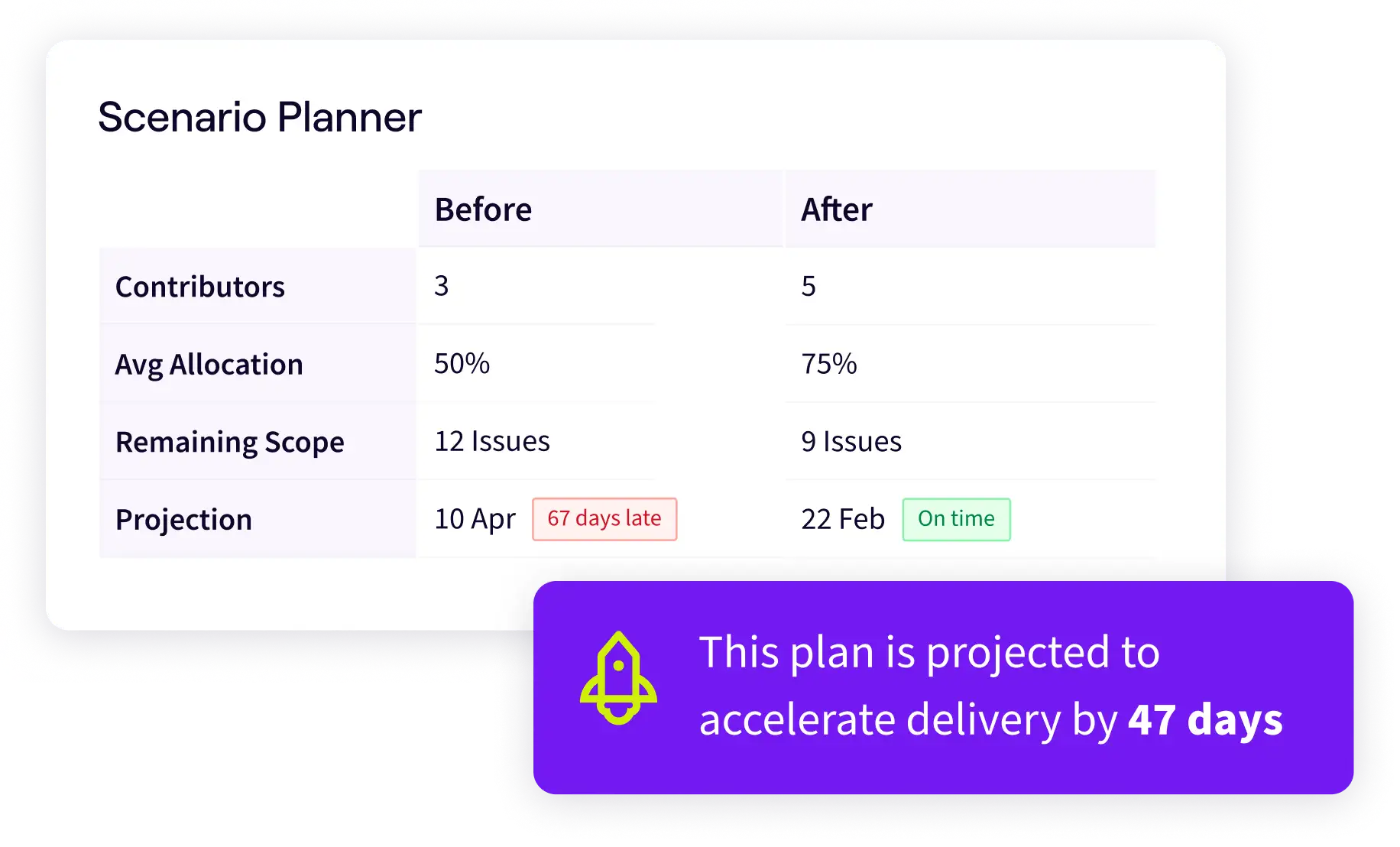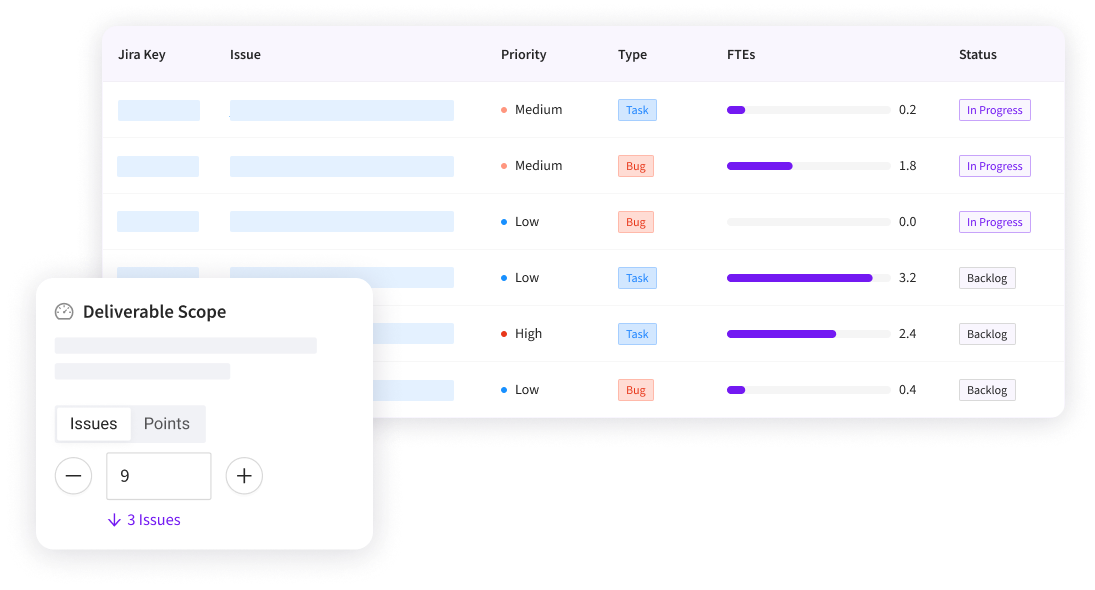 Set better delivery expectations
Make your planning more consistent and set more realistic expectations with your stakeholders to build trust.
Map your engineering resources and model potential scenarios
Gain a better understanding of the delivery capabilities of your engineering team by modeling hypothetical delivery scenarios.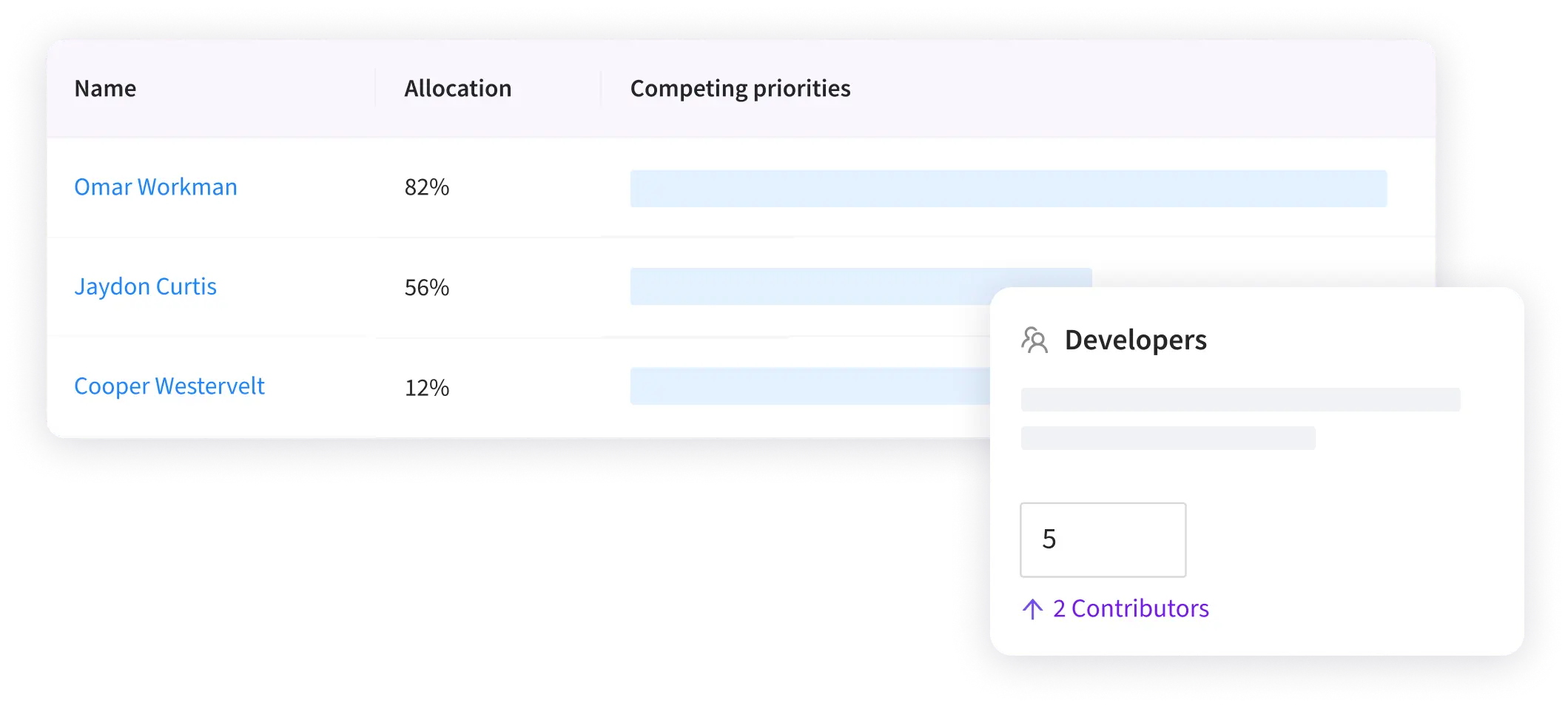 Dive Deeper with Jellyfish Content