Prioritize your impact, not just your engineering activity
Employ data to optimize your work life. Highlight your impact, identify blockers, and define your growth path as a software engineer.
Request a demo
Product tour
Become your own champion
Be acknowledged for your development contributions, communicate your priorities, and protect yourself from burnout.
"Jellyfish is about alignment and how we can work together, not micromanagement. It's essential for us to create a safe environment…"
Have an outsized impact within your team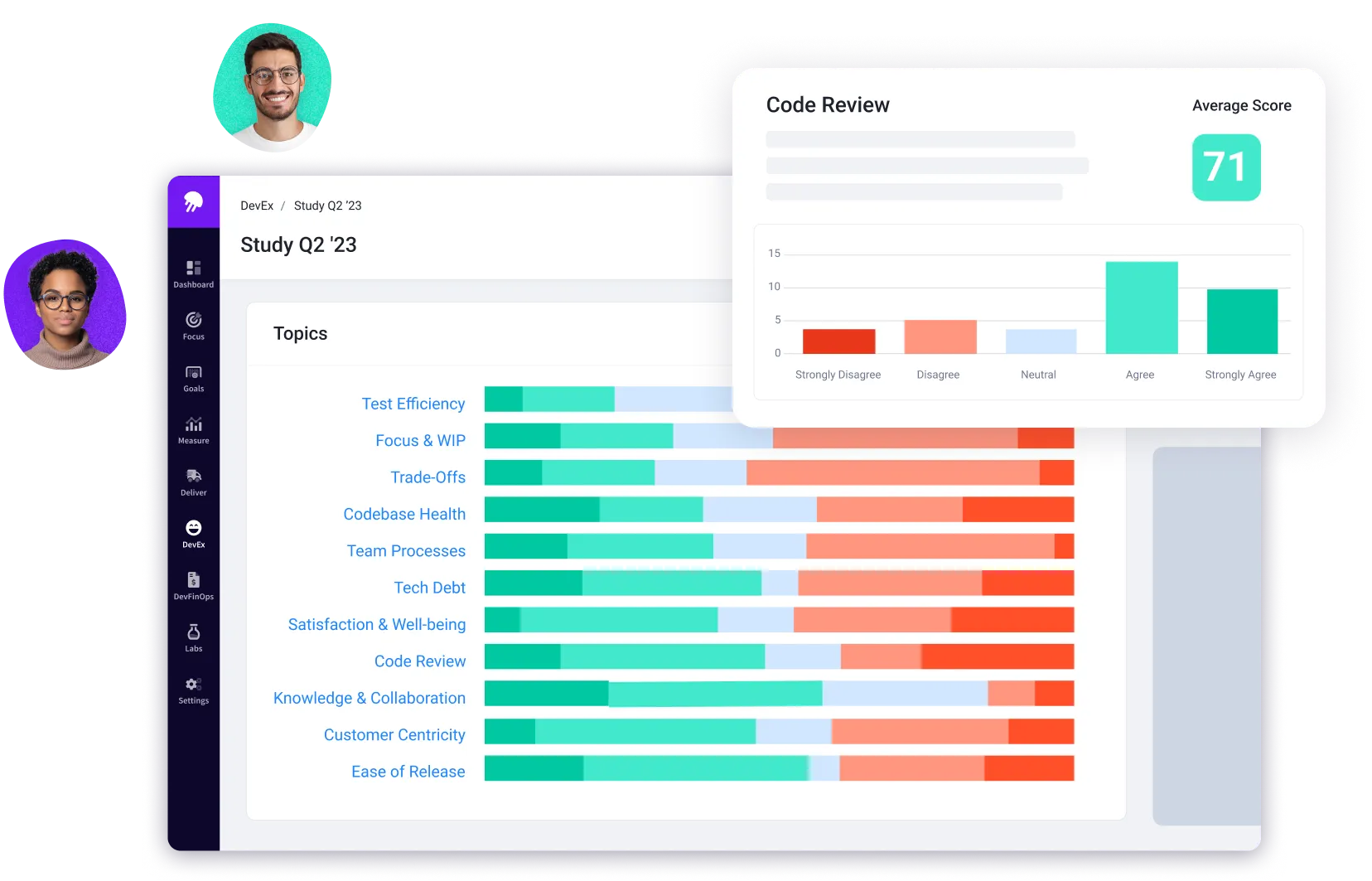 Own your narrative
Provide perspective on engineering operations with qualitative feedback through project updates and sentiment surveys. Utilize effort allocations data to have evidence-based discussions about the realities of your work.
Improve collaboration with your team
Remove bottlenecks and prevent delays to enhance team cohesion. Build a foundation of healthy team culture on top of a shared understanding of accountability and division of effort.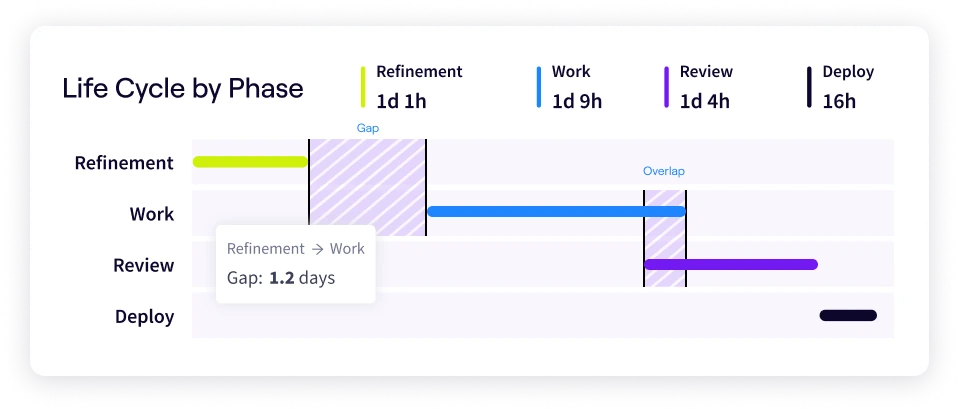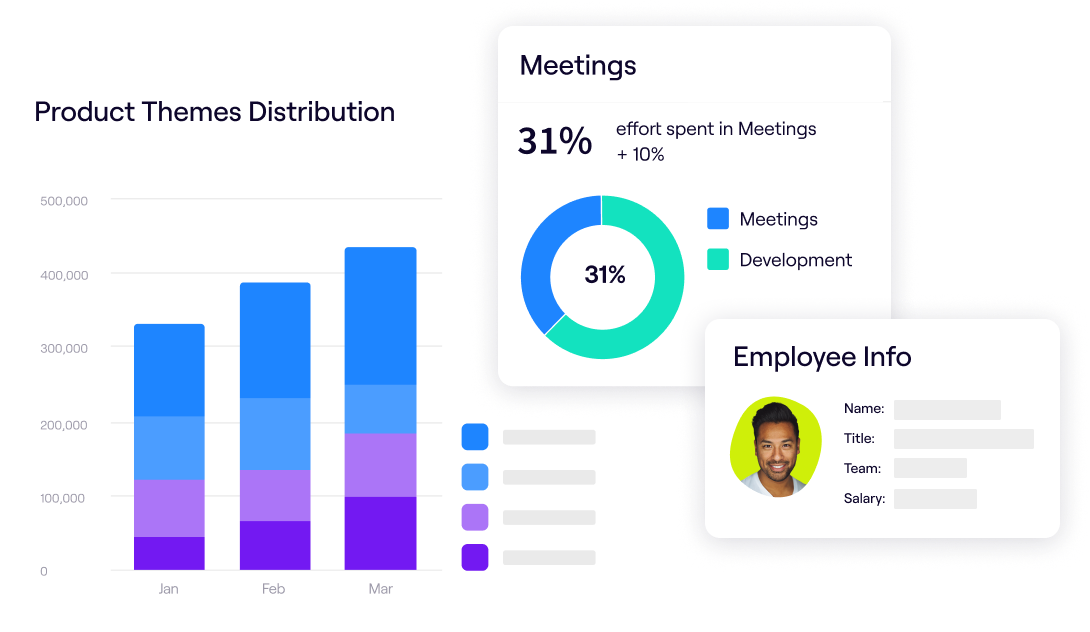 Communicate your impact
Get a complete view of your work; align the reality of your work effort with your management team's expectations for more effective conversations during one-on-ones to balance your workload. Convey how you're delivering on commitments to key stakeholders.
Pave your own way
Leverage Jellyfish data to summarize your own work and confidently demonstrate your value to the engineering team, better articulate your needs as a developer, and drive your career growth.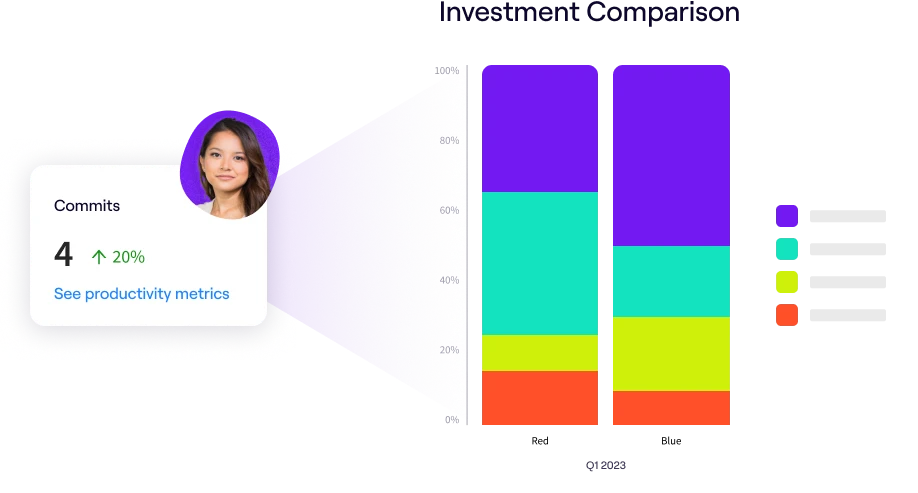 Dive Deeper with Jellyfish Content