Request a demo
Enable engineering performance and strategic alignment
Jellyfish enables engineering leaders to align engineering work with strategic business objectives. By analyzing engineering signals and contextual business data, Jellyfish provides complete visibility into engineering organizations, the work they do, and how they operate.
Learn how Jellyfish customers have optimized their engineering teams to:
Deliver 32% more innovation
Spend 18% less time on support work
Deliver code 23% faster
Jellyfish in five minutes
Learn how Jellyfish can help your organization become data-driven by aligning engineering insights with business decisions.
Optimize how your team's time is invested
Continuously improve engineering operations & delivery
Enable teams to perform their best
Integrate business and financial strategy into your SDLC
Engineering signal analysis
Effortless integration of data from engineering tools you already use for a comprehensive view of the team's work.
Contextualized with business data
Include information from calendars, finance, and HR to demonstrate the complete impact of your team.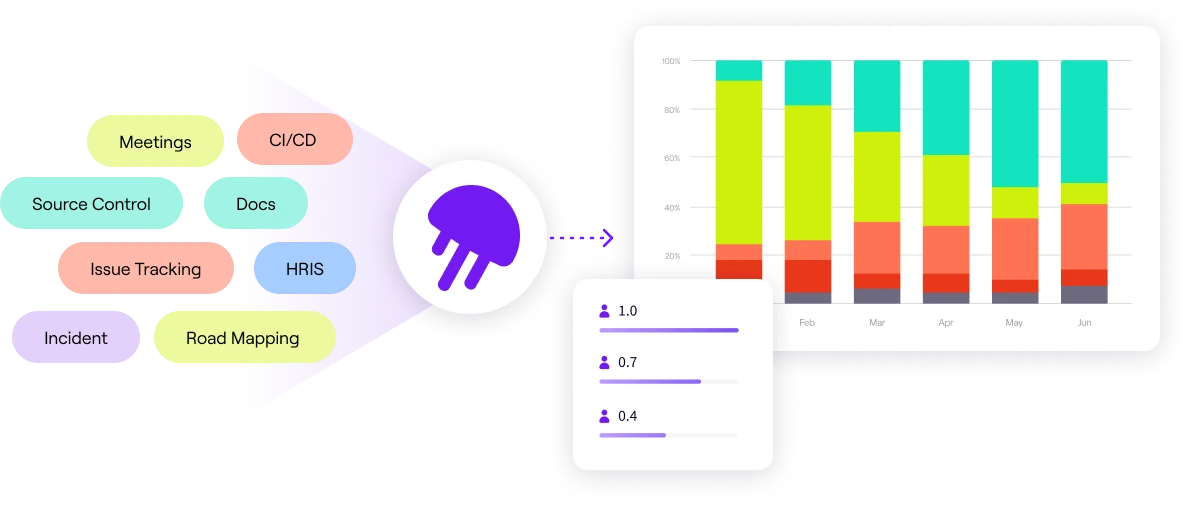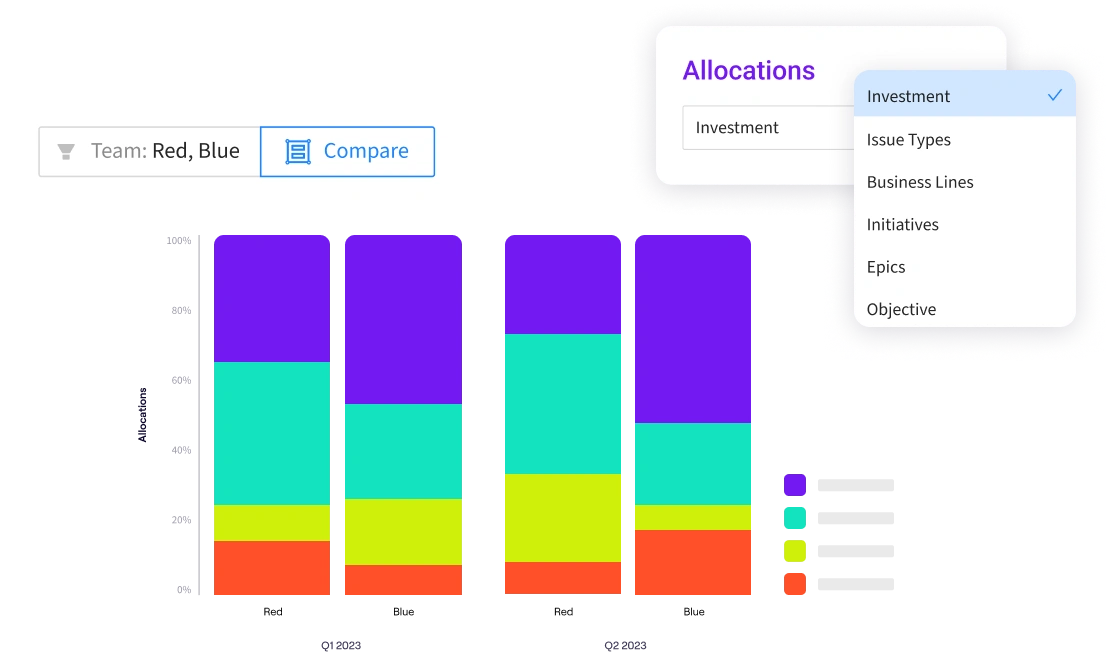 Customized for your needs
Configure reporting and visualizations to highlight the information that's most important to your team.