Jellyfish for Finance Teams
Plan & Budget Effectively
with Engineering Data
Finance leaders need accurate data to inform resource and capacity planning, forecast growth, and build sound budgets. Jellyfish measures how engineering resources are allocated, and when revenue-generating projects will ship, so you can report and make the right decisions to help your company grow.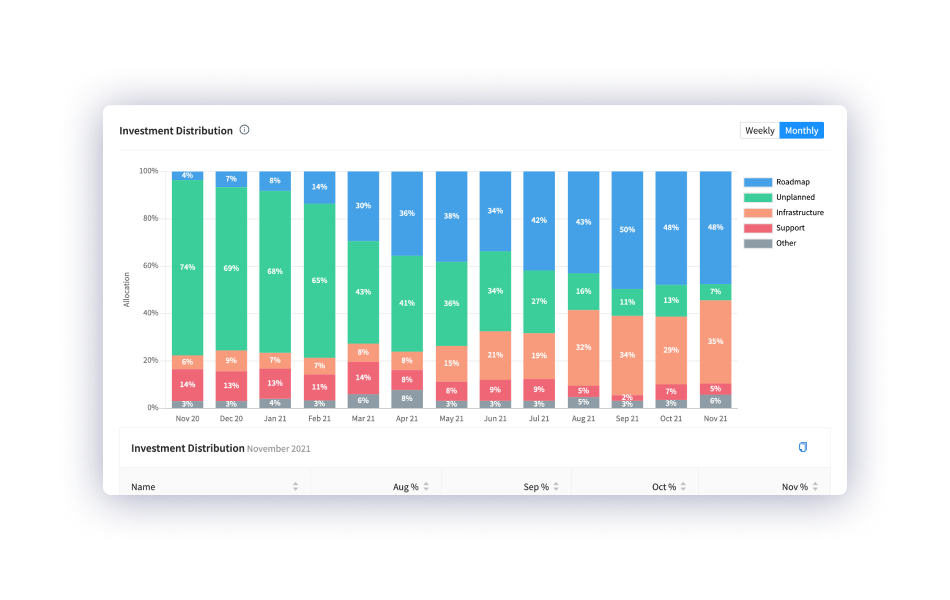 Forecast Accurately
Keep track of product deliverable timelines to inform sales projections, revenue forecasts, and updated business needs.
Report on Engineering
with Data & Analytics
Use data to report on Engineering efforts and progress to the executive team and board, and make more informed strategic business decisions.