Scenario Planning
Accurately Plan and Predict Delivery
Analyze the opportunity cost of moving an engineer from one deliverable to another. Use this understanding to form the basis of a business case to get more engineering resources and confidently communicate the impact of your resourcing decisions with the business in a language they understand – hours and days of engineering time – to better set expectations around delivery. 
Mitigate Delivery Risk when Re-Prioritizing
Save your project timeline by understanding the risk profile involved when juggling engineering resources across deliverables.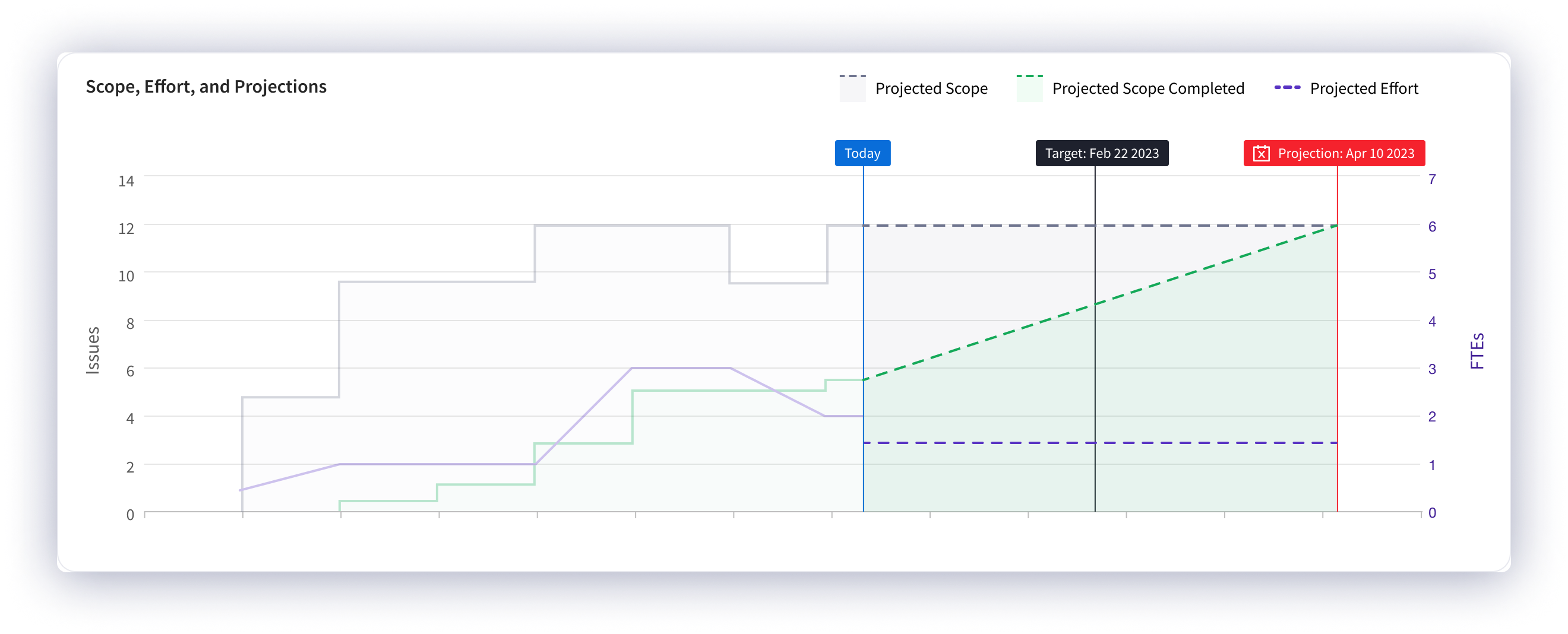 Communicate Engineering Delivery Trade-Offs to the Business
Communicate resource trade-off decisions in language that senior leadership understands - hours and days, not story points and commits.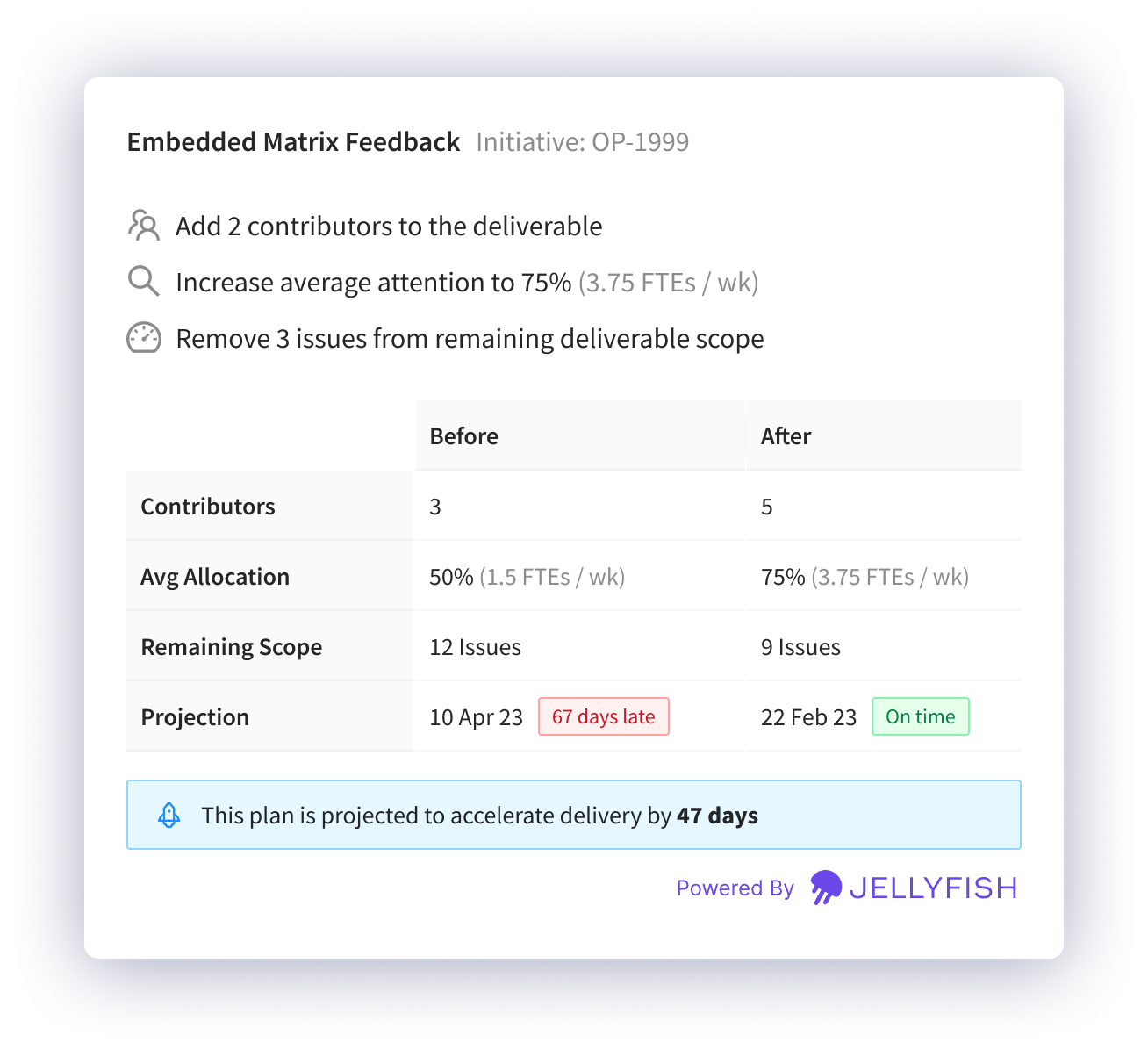 Set Better Expectations when Planning Deliverables
Make your planning more consistent and set more realistic expectations with your stakeholders to build trust.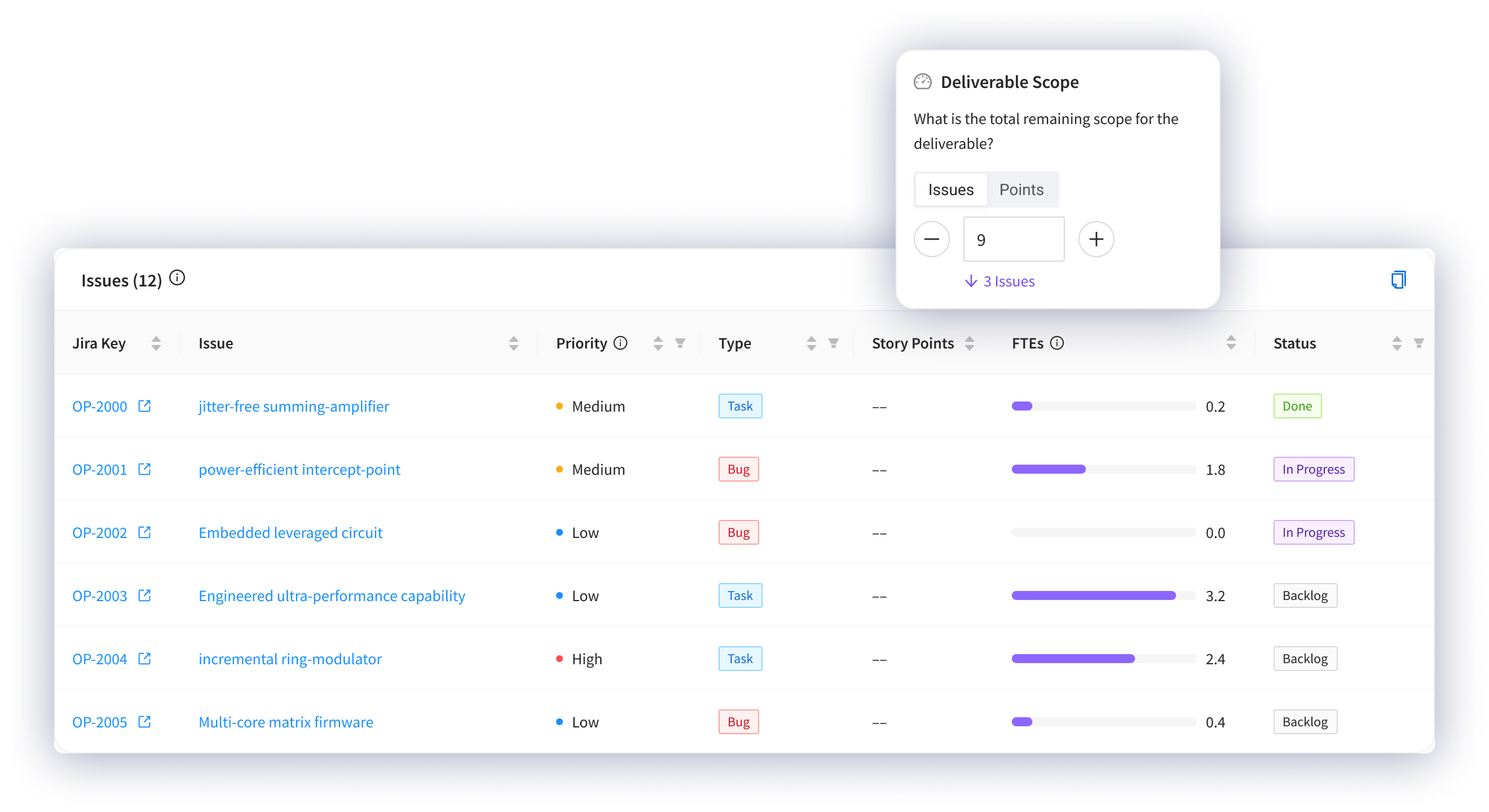 Map your Engineering Resources and Model Potential Scenarios
Gain a better understanding of the delivery capabilities of your engineering team by modeling hypothetical delivery scenarios.