Strategic Alignment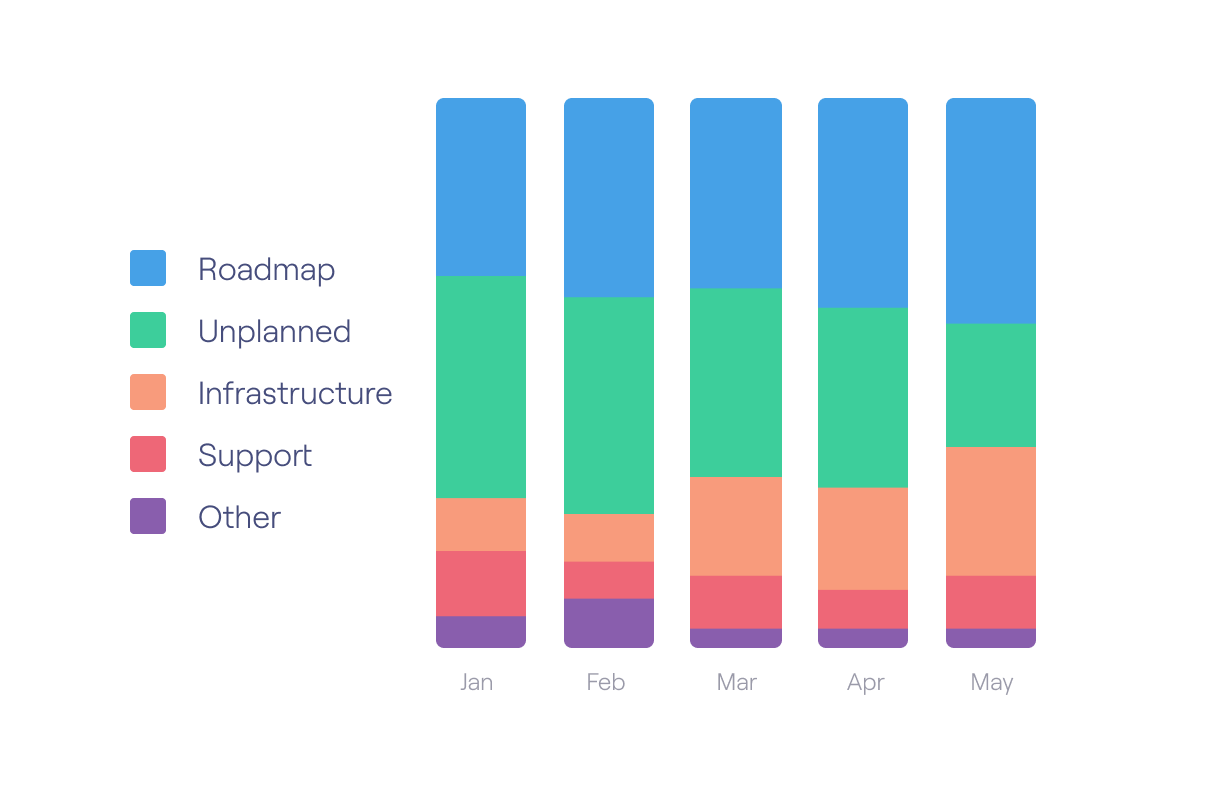 Focus on

What Matters Most
Ensure the engineering organization is focused on what matters most to the business. Communicate that clearly with senior stakeholders both within and outside of the engineering organization and contribute to the product strategy and company direction.
Align and Prioritize
Engineering Work
Gain complete visibility into the work that engineering teams are doing and how that work aligns with the company's key business initiatives.
Influence
Product Strategy
Clearly communicate the engineering team's progress, results, and constraints to the company's executives to establish unified goals and success metrics.
Scale with Confidence
Make sure that the engineering team is investing its time and resources to the work and deliverables that add the most value to the company. Confidently scale engineering capacity to the demands of the business.